07 mars 2009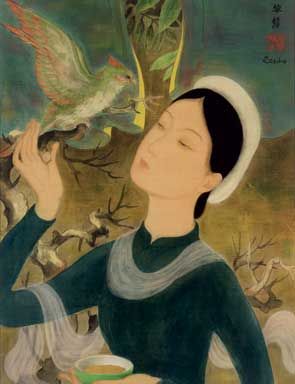 Femme au Perroquet (Lady with Parrot) by Le Pho (1907-2001) (est. HK$950,000 - 1,250,000). Photo: Sotheby's
HONG KONG.- Sotheby's Hong Kong will hold Modern and Contemporary Southeast Asian Paintings Spring Sale 2009 on 5th April at Hong Kong Convention and Exhibition Centre. Over 135 magnificent works by renowned artists from the Southeast Asian region, including Indonesia , The Philippines , Vietnam , etc. will be on offer. The sale is expected to bring over HK$18 million / US$2.3 million .

Mok Kim Chuan, Sotheby's Head of Modern and Contemporary Southeast Asian Paintings, said, "By featuring the outstanding works by artists across boundaries, we capture a kaleidoscopic image of the vibrant modern and contemporary Southeast Asian art landscape. Our refined selection of works celebrates the diverse aesthetic concepts in the region. Of note, the excellent works by contemporary artists such as Handiwirman Saputra, I Nyoman Masriadi and Ronald Ventura manifest expressive artistic languages that will marvel worldwide collectors."

The star lot is Femme au Perroquet (Lady with Parrot) by Vietnamese artist Le Pho (1907-2001) (est. HK$950,000-1,250,000, image attached). The work's medium - ink and gouache on silk – was employed by Le Pho only during the first few decades of his artistic career, making the present work exceptionally rare and unusual.

In the contemporary session, Sabun Mandi (Soap), an amazing work by Indonesian artist Handiwirman Saputra (b. 1975) (est. HK$80,000-150,000, image attached) portrays a bar of soap and re-examines our perception of every material in everyday life.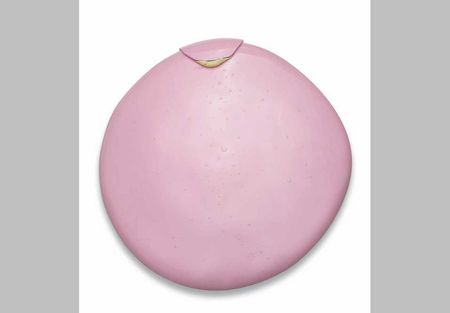 Sabun Mandi (Soap) by Handiwirman Saputra (b. 1975) (est. HK$80,000-150,000). Photo: Sotheby's
Commentaires sur Modern and Contemporary Southeast Asian Paintings Spring Sale 2009 @ Sotheby's Hong Kong on 5th April