30 avril 2009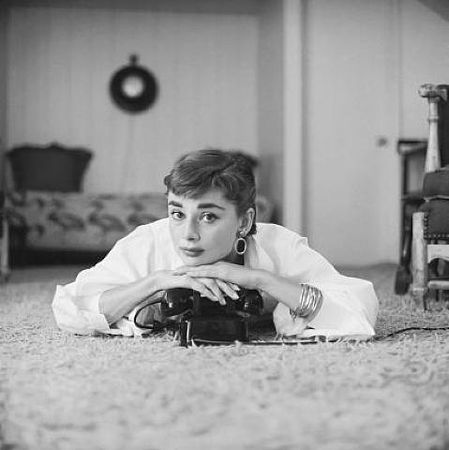 Mark Shaw, Audrey Hepburn at Home, Shot for the Dec. 7, 1953 issue of Life Magazine, 1953
Santa Fe--Monroe Gallery of Photography, 112 Don Gaspar, is pleased to announce a major retrospective exhibition of photographs by Mark Shaw, concurrent with the publication of the new book "Charmed By Audrey". His photographs of Audrey Hepburn, originally shot for LIFE in 1953, had been lost after Mark Shaw's death, and were only found in 2005. (This May 4th would have been Audrey Hepburn's 80th birthday). The exhibition opens with a reception with the photographer's son, David Shaw, on Friday, April 24, from 5 to 7 PM. "Mark Shaw: Photographs" will continue through June 28.
Featured in the exhibition are photographs from every facet of Mark Shaw's remarkable and distinguished career.
Mark Shaw, Audrey Hepburn photographed for Mademoiselle in 1954 in her dressing room backstage at Ondine, 1954
Mark Shaw lived from 1922-1969. As a photographer he is perhaps best known for his images of Jacqueline and John F. Kennedy and their family which he originally photographed on assignment for LIFE magazine, and later as their family photographer. He developed a strong friendship with JFK and Jackie while Kennedy was still a Junior Senator, and regularly visited the White House during their time there documenting the private glamour of America's Camelot. After JFK's death a selection of photographs were published in the book "The John F. Kennedy's - A family album". This book sold over 200,000 copies when it was first published, very impressive even today. In 2000 Rizzoli published an updated version of "The John F. Kennedy's - A family Album," featuring many never before seen color and black and white photographs. Most recently, Mark Shaw's images of the Kennedys were widely used in the exhibition "Jacqueline Kennedy – The White House Years", originating at the Metropolitan Museum of Art in New York and later traveled around the country. In 2005, the Marshall Fields department store in Chicago hosted an extensive show of Mark Shaw's Kennedy photographs to coincide with the "White House Years" stop at the Field Museum.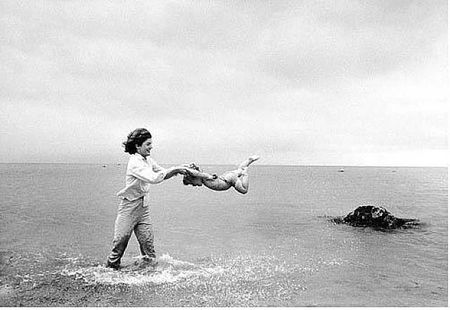 Mark Shaw, Jacqueline Kennedy swinging Caroline in surf, Hyannis Port, 1959
A leading fashion photographer, Mark Shaw worked for Harper's Bazaar, Mademoiselle, and a host of other fashion magazines. He started working for LIFE magazine in 1952 and in 16 years shot 27 covers and almost 100 stories. Throughout the 1950's and 1960s' Mark Shaw shot the European fashion collections for LIFE, and was one of the first photographers to shoot fashion on the runways and "backstage" at the couture shows.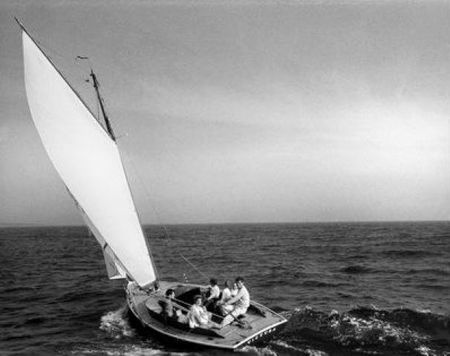 Mark Shaw, The Kennedy Family sailing on Nantucket Sound, 1959, 1959
Among the many famous people Mark Shaw photographed were Pablo Picasso, Marc Chagall, Brigitte Bardot, Elizabeth Taylor, Grace Kelly, Audrey Hepburn, Melina Mercouri, Danny Kaye, Nico, Cary Grant, Pope Paul VI, Yves St. Laurent and Chanel.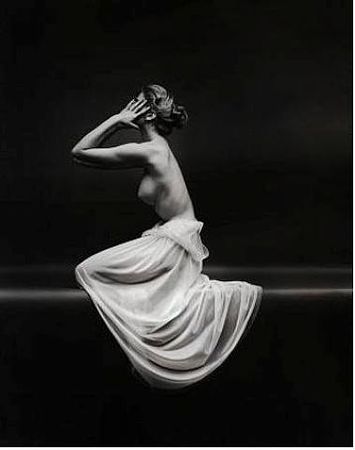 Mark Shaw, From an award winning Vanity Fair lingerie advertising campaign
In his later years Mark Shaw also began filming commercials for television. He was the winner of many awards from the American TV commercial Festival for his work in commercials and from the Art Director's club for his earlier still work. Mark Shaw's Vanity Fair Lingerie and Chase Manhattan Bank's "Nest Egg" campaign are print advertising classics. Mark Shaw worked as a top print advertising photographer until his untimely death in 1969 at the age of 47. After his death, most of his work was hastily put into storage. All but a small number of photographs remained unseen for almost 30 years. In 1999, his only child, David Shaw, and David's wife, Juliet Cuming, moved the collection to Vermont, where they took on took on the job of creating the Mark Shaw Photographic Archive. In storage for almost 40 years, Mark Shaw's work is finally being unearthed, archived and made available for this exhibition.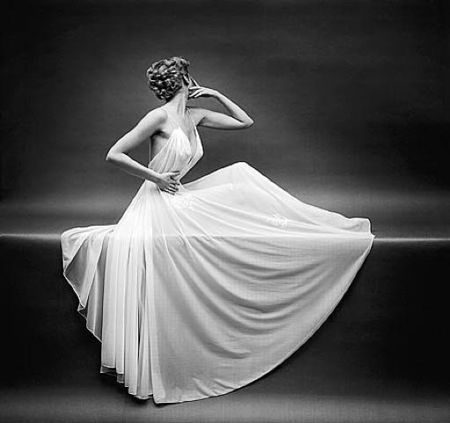 Mark Shaw, Vanity Fair Sheer Gown
Apr 24 - Jun 28, 2009. E-mail: info@monroegallery.com.
Commentaires sur Mark Shaw: Photographs @ Monroe Gallery of Photography