PARIS.- Two exceptional drawings by Georges Seurat, consigned from a private Parisian collector, will head the Impressionist Modern Art sale at Sotheby's in Paris on May 28. After the record €5 million ($6.3 million) achieved by Seurat's extraordinary drawing Au Divan japonais last December, Sotheby's Paris will again highlight Seurat's work by offering two exceptional drawings from a prestigious Paris private collection: Femme avec Deux Fillettes, 1882-84 (est. €1-1.5 million/$1.3-2 million) and Assis, 1881 (est. €100,000-150,000/$133.000-200.000).

With its play of light and shadow, Femme avec deux fillettes (Woman with Two Girls) is one of the finest drawings from Seurat's artistic maturity. The contrast of black and white, achieved using his preferred Conté crayon, is mutually reinforced to create a luminous halo around the figures – an effect Seurat referred to as irradiation. A written note from the artist's family, kept along with the drawing, identifies the figures as Madame Adrien Appert and her two daughters (Adrien Appert was the brother of Léon Appert, the husband of Seurat's elder sister). The drawing remained in the Appert family until 1990. It was shown at the major Seurat retrospective organized by the Art Institute of Chicago in Chicago and New York in 1958, and at the exhibition Georges Seurat - The Drawings staged at New York's Museum of Modern Art in 2007.
Surrealism
The sale also includes an important section devoted to Surrealism, led by Francis Picabia's Venus & Adonis (c. 1925-27), which has remained in the same Italian collection for nearly 30 years.

Between 1924 and 1927 Picabia painted a cycle of works known as his "Monsters" series, looking back to the Old Master themes he loved to explore. Venus & Adonis is inspired by Titian's masterpiece of the same subject (est. €400,000-600,000/$535.000-800.000).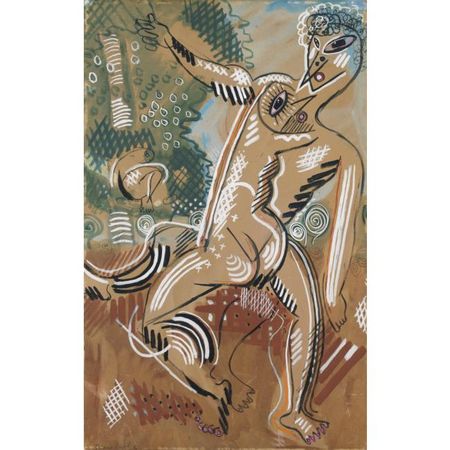 Sotheby's will also offer Man Ray's emblematic sculpture Vénus Restaurée, the first time a version has appeared on the market since 2000 (est. €300,000-500,000/$399.000-665.000). This perfect embodiment of the subversive humour of Dada and Surrealism is one of the most sought-after Surrealist sculptures among collectors of modern and contemporary art.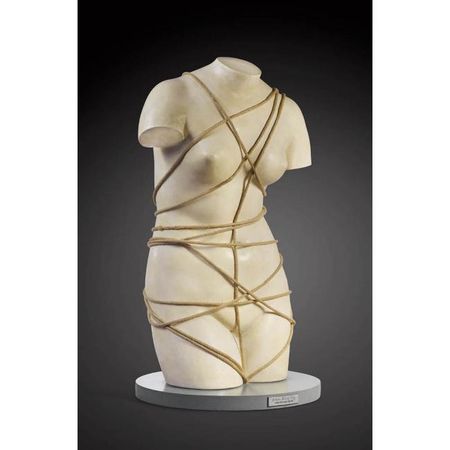 Other highlights include Jean Arp's Fleur-Marteau – Formes Terrestres (est. €180,000-250,000/$240.000-333.000); René Magritte's Le Colloque Sentimental, formerly in the collection of Paul Eluard (est. €250,000-350,000/$333.000-466.000); two pictures by Max Ernst, including L'Intérieur de la vue from 1922 (est. €150,000-200,000/$200.000-266.000); a Joan Miró sculpture, Projet pour un monument pour la ville de Barcelone (est. €300,000-400,000/$399.000-535.000); and a very rare Surrealist composition by Pablo Picasso, painted in Dinard in 1929 and portraying his muse and lover Marie-Thérèse Walter on the beach (Femme au Ballon, est. €200,000-300,000/$266.000-399.000).
Along with the Seurat drawings, the sale's other leading highlight promises to be Pablo Picasso's Nu allongé et tête d'homme de profil (1965). Picasso regularly returned to the "Painter & Model" theme with such passion that it became "a genre in its own right," according to Michel Leiris. Here, Picasso gives full rein to his creative virtuosity, achieving maximum sensuality with the simplest of means: his looming visage to the left eyes Jacqueline as she reclines like some languid, Ingres-style odalisque. The limited colour range – essentially turquoise, pink, yellow, white and black – suggests a fusion of drawing and colour in pursuit of total, syncretized art where "drawing and colour are one and the same" (est. €600,000-800,000/$800.000-1.070.000).