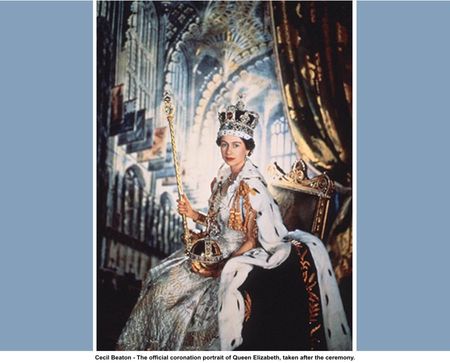 LIVERPOOL.- A stunning exhibition of nearly 50 portraits by Cecil Beaton, one of the most famous photographers of the 20th century, captures the glamour and excitement of some of the world's greatest celebrities. Cecil Beaton: Portraits, on exhibition through 31 August 2009, brilliantly reflects the astonishing talents of the photographer who was also a writer, artist, designer, actor, caricaturist, illustrator and diarist. He photographed a dazzling array of superstars and leading personalities ranging from the Queen to Mick Jagger, Marilyn Monroe to Audrey Hepburn and Winston Churchill to Lucian Freud. Beaton (1904 – 1980) was himself a charismatic character who could charm and cajole, amuse and flirt, electrify and calm. He was known for his elegant sartorial style which exactly matched and reflected the circles he moved in.

His long career covered an era of great change from the Roaring Twenties to the dawn of the New Romantics. Cecil Beaton: Portraits is organised by the National Portrait Gallery, London .

Jessica Feather, Walker curator, says: "Cecil Beaton had a remarkable gift of bringing out the personalities and flair of his sitters so that he created some of the great iconic images of the age. The portraits still cast a spell with their timeless appeal, giving deep insights into the extraordinary people who came before his camera."

Beaton's career as a photographer began with his earliest portraits of his sister Baba taken in 1922, when he was a teenager.

After Cambridge , his early photographs were published in society magazines The Sketch, Tatler and Eve from 1925 onwards. In 1927, 23-year-old Beaton secured a contract with Vogue to provide portraits, caricatures and social commentary. His career – with the exception of two short breaks – continued with Vogue for the rest of his life.
In the 1930s he published books packed with glamorous portraits and artwork and photographed the wedding of the Prince of Wales to Wallis Simpson. Beaton also took a striking series of romantic studies of Queen Elizabeth (later the Queen Mother). His work took on a grittier aspect during the war and post-war years when he worked for the Ministry of Information and as an official war photographer.

Beaton reached the height of his powers in the 1950s and 60s when he became a household name. As well as creating great portraits of a new generation of film actresses such as Audrey Hepburn and Marilyn Monroe, he won Oscars for his design work in the blockbuster films Gigi and My Fair Lady. Knighted in 1972, Beaton had a stroke in 1974 but returned to photography three years later. Among his subjects in his final years were fashion designers and international celebrities.

Highlights of Cecil Beaton: Portraits include:

Audrey Hepburn (1929 – 1993): Film actress best known for her roles in Breakfast at Tiffany's and My Fair Lady. Beaton said of Hepburn: "Nobody looked like her before World War II".

Marilyn Monroe (1926 – 1962): Born Norma Jeane Mortenson, Monroe became hugely successful in such hits as Gentlemen Prefer Blondes and Some Like It Hot before her tragic early death.

Lucian Freud (born 1922): One of Britain 's greatest portrait painters was photographed by Beaton for Harper's Bazaar.

Jackie Onassis (1929 – 1994): Jackie Lee Bouvier was photographed at about the time she met her future husband John F Kennedy (later US President).

Francis Bacon (1909 – 1992): Leading British artist Bacon, a friend of Beaton, painted the photographer but destroyed the work after Beaton expressed horror at the unflattering portrait.

Queen Elizabeth II and Prince Charles: This was one of a series photographs taken at Clarence House.

The Walker Art Gallery is the national gallery of the North. For 130 years it has housed Liverpool's most outstanding art collection. Many of the gallery's most important works have been on display in the city for nearly 200 years. Visit : www.liverpoolmuseums.org.uk/walker/
Queen Elizabeth & Prince Charles, 1950 © V&A Images / Collection National Portrait Gallery, London
Beaton took a series of photographs of mother and child at Clarence House, when Prince Charles was almost two. They were later released to the press.
Beaton described Prince Charles as 'an obedient sitter. He...open(ed) his blue eyes to stare long and wonderingly into the camera lens, the beginning of a lifetime in the glare of public duty.'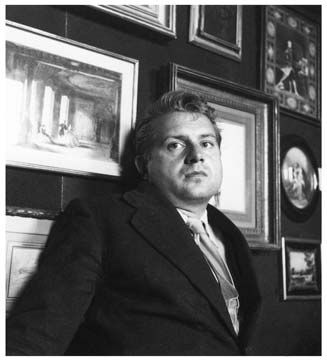 Francis Bacon, 1951 © Cecil Beaton Archive, Sothebys London / Collection National Portrait Gallery, London
Bacon was a friend of Beaton's with whom he said he had 'tremendous rapport'. Bacon painted his portrait in February 1960. Beaton was horrified with the unflattering result;
'The face was hardly recognisable as a face for it was disintegrating before your eyes, suffering from a severe case of elephantitis...'.
Bacon destroyed the portrait shortly afterwards, not wishing Beaton to have something of his that he did not like.

Photographed at Beaton's London home, 8 Pelham Place.
Jackie Kennedy Onassis, 1951 © National Portrait Gallery, London
Beaton photographed Jackie Lee Bouvier as a debutante for a feature about the Bouvier sisters in American Vogue.
In the year of this photograph she started working for The Washington Times-Herald and while working for the newspaper, she was introduced to John F. Kennedy, a Massachusetts Congressman. She married Kennedy in 1953 and served as First Lady of the United States from 1961 until her husband's assassination in 1963.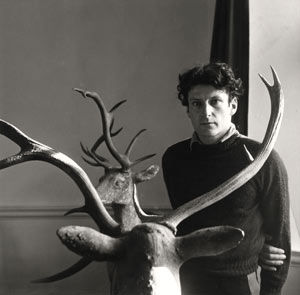 Lucian Freud, 1956 © Cecil Beaton Archive, Sothebys London / Collection National Portrait Gallery, London
By the time this portrait was painted, the artist Freud's Surrealist tendencies and the meticulous attention to detail of his early work in the 1940s had been superseded by a more expressive use of paint. Other photographs from this shoot show Lady Caroline Blackwood, to whom he was then married (1953-8), and who inspired some of his most important paintings.

Published in Face of the World with Beaton's caption;

'His black curly hair, intensely restless eyes, bright woolen scarf or checked trousers of decidedly zazou cut, have become a landmark in the artistic life of London.'

Photographed for Harper's Bazaar, Vogue's main rival, for which Beaton began work in 1956.
Marilyn Monroe, 1956 © Cecil Beaton Archive, Sothebys London / Collection National Portrait Gallery, London
Born Norma Jeane Mortenson, Monroe first came to prominence as a model in the 1940s before forging a successful career as an actress. During the 1950s, she starred in 'Gentlemen Prefer Blondes' (1953), 'The Seven Year Itch' (1955) and 'Some Like It Hot' (1959).
This portrait was taken during a photographic session at the Ambassador Hotel in New York. Beaton recalled;
'She romps, she squeals with delight, she leaps onto the sofa. She puts a flower stem in her mouth, puffing on a daisy as though it were a cigarette. It is an artless, impromptu, high spirited, infectiously gay performance.'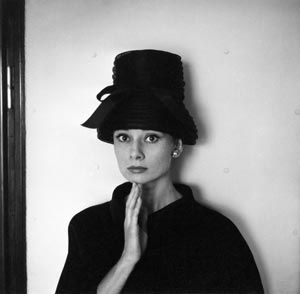 Audrey Hepburn, 1960 © Cecil Beaton Archive, Sothebys London / Collection National Portrait Gallery, London
Beaton photographed Hepburn in January of the first year of the 1960s. Hepburn, who had gained popularity in America with her Oscar winning performance in 'Roman Holiday' (1953), was described by Beaton then as a 'new type of star'.
Hepburn's appearance as Holly Golightly in the film adaptation of Truman Capote's 'Breakfast at Tiffany''s (1961) followed a year after this photograph was taken. In 1963 Beaton would spend ten months in Hollywood on the film production of 'My Fair Lady' (1964) photographing Audrey Hepburn in the many costumes that he had created for the film.