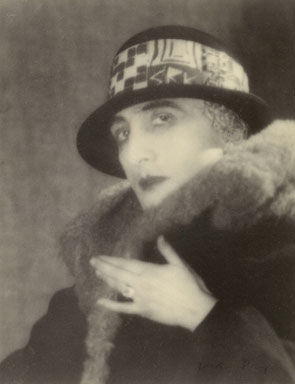 Man Ray (Emmanuel Radnitsky) American, 1890–1976, Rrose Sélavy (Marcel Duchamp), 1923. Gelatin silver print. Image: 22.1 x 17.6 cm (8 11/16 x 6 15/16 in.) The J. Paul Getty Museum, Los Angeles © Man Ray Trust ARS-ADAGP 84.XM.1000.80
LOS ANGELES, CA.- In Focus: Making a Scene presents more than thirty tableaux, or staged photographs, from the J. Paul Getty Museum's world-renowned photography collection, on view at the Getty Center from June 30–October 18, 2009. Ranging from early daguerreotypes to contemporary color compositions, the exhibition highlights creative works by both recognized and lesser-known masters. Among the artists included are Julia Margaret Cameron, Lewis Carroll, Eileen Cowin, Man Ray, Ralph Eugene Meatyard, Guido Rey, Henry Peach Robinson, and Lucas Samaras.

"We associate photography with fact," said Erin Garcia, assistant curator, Department of Photographs, the J. Paul Getty Museum, and curator of the exhibition. "From the very beginning, photography has been a medium for fiction. With this In Focus exhibition, we want to showcase images that are unconcerned with portraying the world as it exists, but instead tell stories and embrace theatricality. Some of the photographs take on serious subjects like religion or literature, but others are playful, iconoclastic, and experimental."

Among the nineteenth- and early-twentieth-century selections are tableaux vivants, or living pictures, such as Guido Rey's The Letter and Lewis Carroll's Saint George and the Dragon, inspired by the popular Victorian pastime of dressing up and posing to resemble famous works of art or literary scenes. Mid-twentieth-century examples of Pictorialism and Surrealism—with their respective efforts to imitate painting and to explore the subconscious—demonstrate photography's ability to picture imaginary subjects. For instance, in Ralph Eugene Meatyard's photograph of his sons at an abandoned building, uncanny details suggest supernatural phenomena. The most contemporary selections use artifice as a method of examining mainstream media and the nature of representation. This is evident in Eileen Cowin's series of Family Docudramas, which draw equal inspiration from family snapshots and soap operas.

The exhibition is arranged chronologically and includes daguerreotypes, salt prints, albumen prints, platinum prints, bromoil prints, gelatin silver prints, Polaroids, and chromogenic prints.

This will be the fifth installation of the ongoing "In Focus" series of exhibitions, which present photographs from the Getty's permanent collection thematically. Previous exhibitions have included The Nude, The Landscape, and most recently, The Portrait.

Upcoming "In Focus" shows include In Focus: The Worker, opening in November 2009, which will present a chronological survey of photographs depicting people and their occupations across a variety of cultures.

In September 2009, the Getty Museum also will present Irving Penn: Small Trades, an exhibition designed to highlight the Getty's 2008 acquisition of Penn's seminal body of work entitled "The Small Trades," which consists of several hundred full-length portraits of tradespeople..
Lewis Carroll. June 26, 1875. Albumen silver print. 4 13/16 x 6 3/8 in. 84.XP.458.15. The J. Paul Getty Museum, Los Angeles
Guido Rey. Italian, 1908. Platinum print. 8 3/4 x 5 1/2 in. 85.XP.314.7. The J. Paul Getty Museum, Los Angeles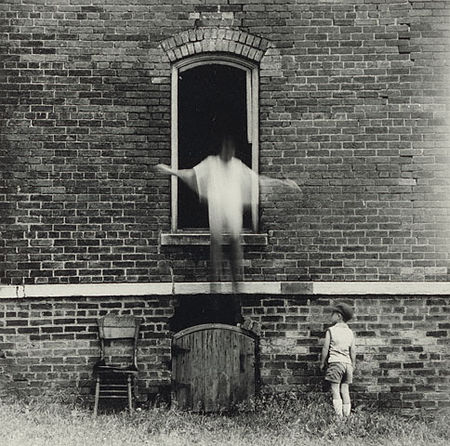 Ralph Eugene Meatyard. American, 1966. Gelatin silver print. 6 5/8 x 6 7/8 in. 2007.49.4. © Estate of Ralph Eugene Meatyard. Gift of Christopher Meatyard and Jonathan Greene. The J. Paul Getty Museum, Los Angeles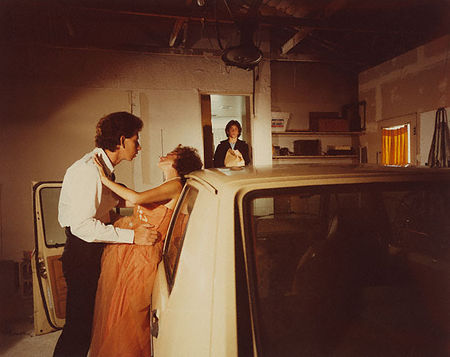 Eileen Cowin. American, 1980 - 1983. Chromogenic print. 19 1/16 x 23 7/8 in. 2008.35.1 © Eileen Cowin. Purchased with funds provided by the Photographs Council of the J. Paul Getty Museum. The J. Paul Getty Museum, Los Angeles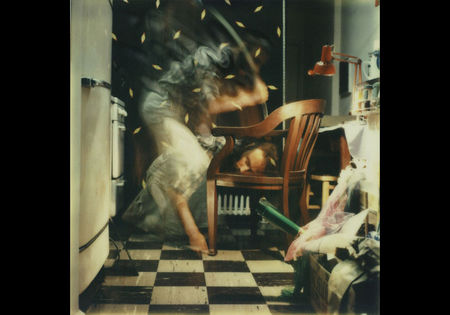 Lucas Samaras, American, born Greece 1936. Photo-Transformation, 1976. Polaroid print. Image: 7.6 x 7.6 cm (3 x 3 in.). The J. Paul Getty Museum, Los Angeles © Lucas Samaras 99.XM.536