CHANEL poured glass and pearl necklace. France. 1980's
Stunning & monumental Chanel gripoix emerald and burgundy glass and faux pearl necklace. This is a rare must have piece for any Chanel enthusiast!!!
The over sized pendant creates a beautiful chandler effect. There are several strands of pearls that hold the piece to the neck. Truly a show stopper. Measurements: Diameter: 5"- Pendant : 2.75" - Price $4,200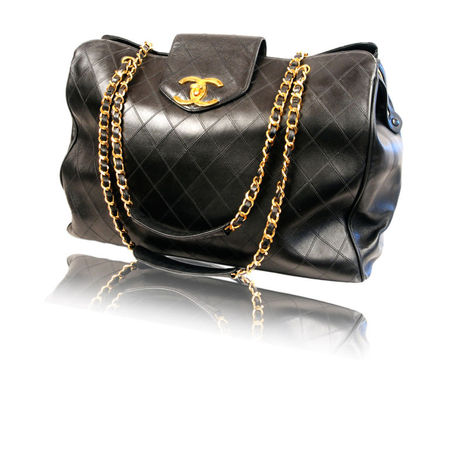 Chanel Overnight Bag. France
The chicest travel bag of them all...a Chanel overnighter in a luxurious flat quilt lambskin. Price $3,200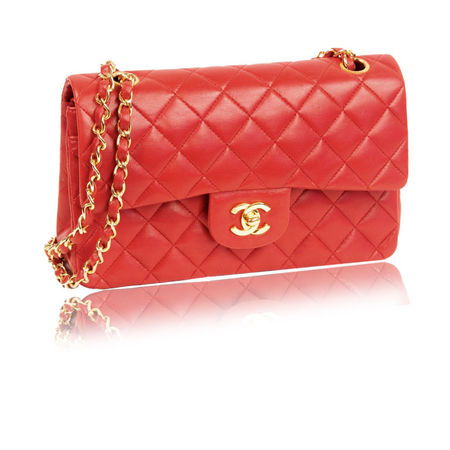 Chanel Red 2.55 Bag. France
The sought-after classic Chanel 2.55 bag in a bold red lambskin. Price $2,500
Ornate Chanel Pendant Necklace. France. 1980's
Gorgeously ornate gold Chanel pendant necklace with the designer's iconic clover shape. Pendant is supported by a gold chain rope and adorned with rhinestones, royal blue stones, and pearls. Price $2,500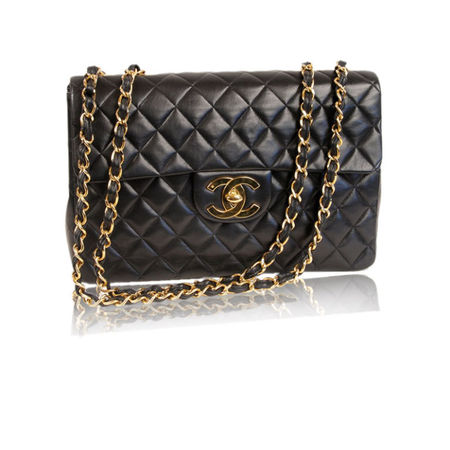 Chanel Classic Quilted XL Jumbo . France
The coveted CHANEL Classic XL Jumbo!!!!
Quilted Lambskin leather with Chanel's signature chain and leather strap. The ultimate Chanel bag. Price $2,500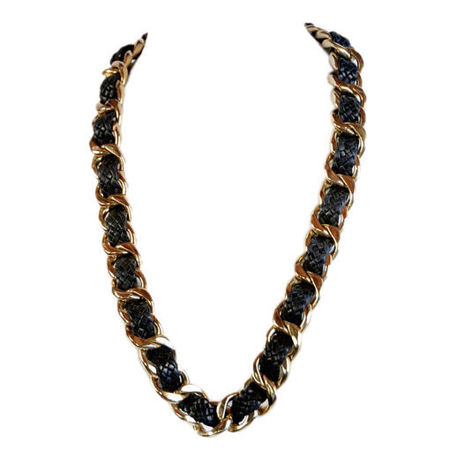 Chanel Braided Leather and Gold Chain Necklace. France. 1980's
Chanel, eighties-era, braided leather and gold chain necklace. Price $1,400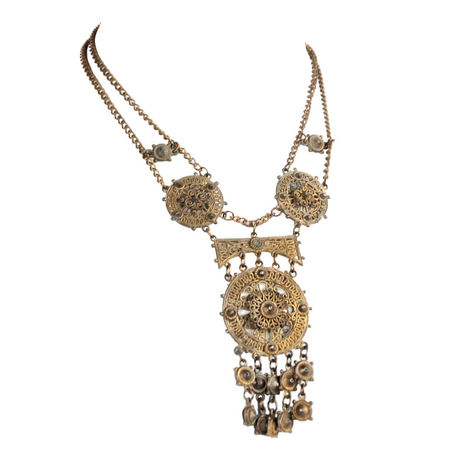 Fifties-Era Chanel Bronze-Tinted Necklace. France 1950's - 1960's
Gorgeous bronze tinted Aztec-inspired Chanel necklace with dangling pieces. Price $1,100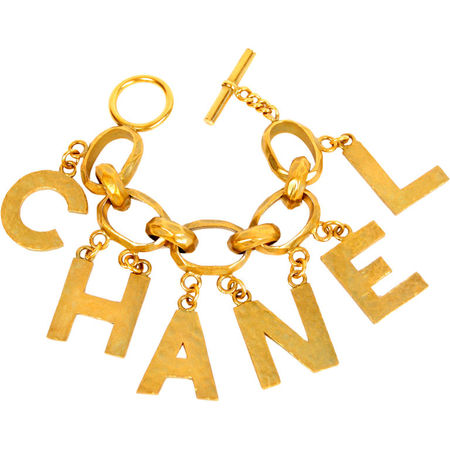 Chanel Logo and Chain Bracelet. France. 1980's
Fun Chanel link-chain charm bracelet with dangling logo. diameter: 8.5 in. Price $1,100
CHANEL gold link necklace. France. 1980's
Exquisite Chanel XL chain link necklace. The prefect accessory for that little black dress. Measurements: diameter: 4 1/4". Price: $950
Resurrection. 8006 Melrose Ave, Los Angeles CA, 90046 - Phone: 323.651.5516 - E-Mail: sienna@resurrection-krmh.com