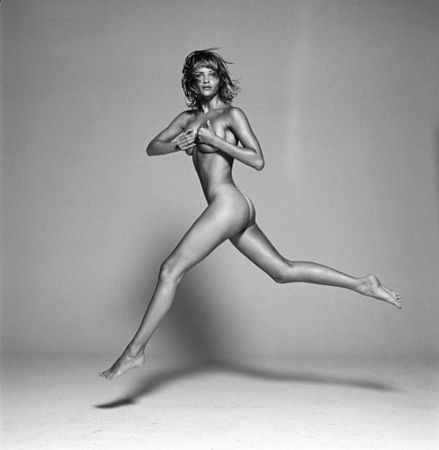 Michel Comte, Helena Christensen, Vogue Italia 1993 © Michel Comte
ZURICH.- Michel Comte is among the most sought-after contemporary photographers. Working together with actors and models, musicians and artists of world renown, Comte − who was born in Zurich in 1954 − has created major icons of portrait and fashion photography. After being discovered by fashion designer Karl Lagerfeld, Comte's career enjoyed a meteoric rise. For more than 30 years now, this autodidact has accepted commissions from labels like Ungaro, Dolce & Gabbana, and Nespresso. On exhibition 30 August through 3 January, 2010.
This first large-scale exhibition illuminates Comte's oeuvre as a whole, its themes ranging from the glamorous world of superstars and advertising to reportage from the world's most impoverished regions. Despite its range, Comte's work is consistently committed to an overarching aesthetic. In addition to featuring his photographs themselves, this retrospective sheds light on the production process of an image world that increasingly dominates our everyday lives.

Michel Comte was born in Zurich in 1954. He trained as an art restorer and then taught himself photography. In 1979, he received his first advertising commission from Karl Lagerfeld for the fashion label Chloé and moved to Paris.

In 1981 he moved to New York and later to Los Angeles for his work on American Vogue. He describes his restless life with the words: 'I have always lived on the edge'. As soon as he notices that his life is lacking risk, he moves on and focuses on something new. Perhaps it is in his genes. After all, he is the grandson of aviator Alfred Comte.

Within the space of a few years, Comte went from being an unknown photographer to being the most wanted man in the business and had established himself as one of the world's busiest fashion and magazine photographers. He has worked for Vanity Fair and Vogue, and shot portraits of celebrities from the world of art, music, and entertainment including Julian Schnabel, Jeremy Irons, Demi Moore, Mike Tyson, Carla Bruni, and Michael Schumacher, creating icons of portrait photography in the process.

But in addition to portrait and fashion photography, Comte is increasingly branching out into journalistic and documentary photography. He has worked for the Red Cross and for his own Water Foundation and has travelled through war zones in Afghanistan, Iraq, Bosnia, or the Sudan. He is currently working on a film about the atrocities committed during the rule of the Khmer Rouge. The NRW-Forum retrospective will also include these kinds of photographs, thereby showcasing both facets of Michael Comte's talent.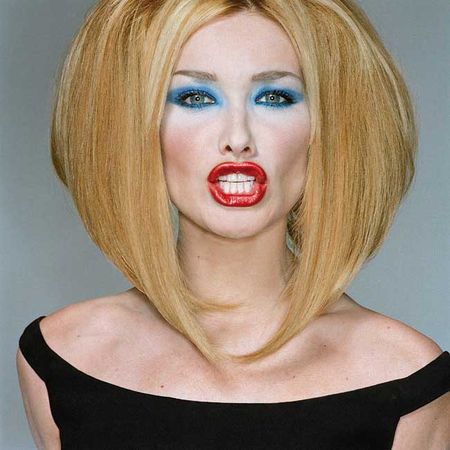 Carla Bruni, Vogue Italie, 1996 © Michel Comte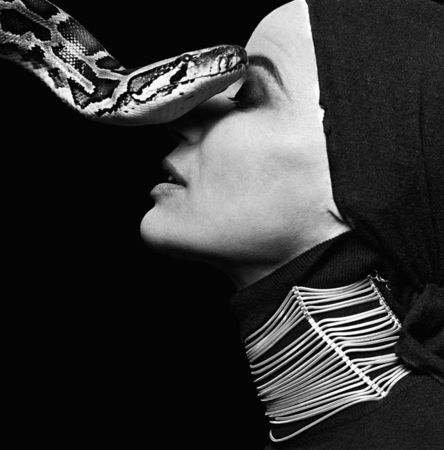 Veruschka, 1990 © Michel Comte
Helena Christensen III, "Safe Sex Campaign", 1993 © Michel Comte

Jeff Koons, L'Uomo Vogue, 1992 © Michel Comte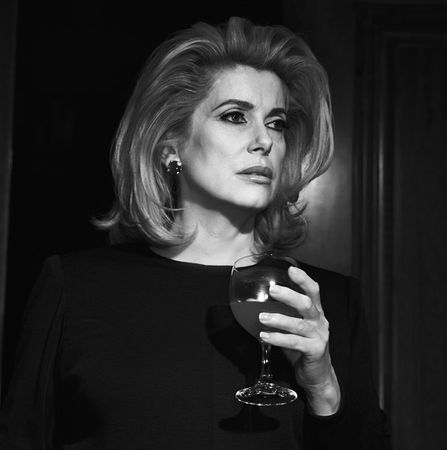 Catherine Deneuve, Pomellato, 1996 © Michel Comte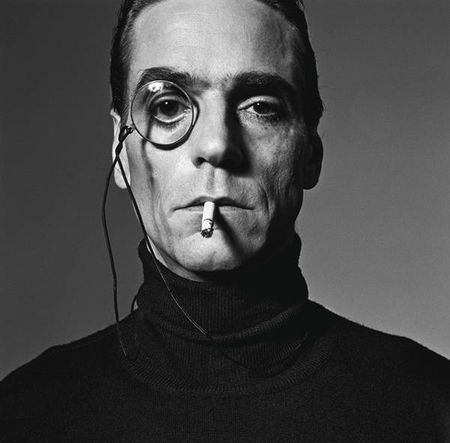 Jeremy Irons, Interview, 1990 © Michel Comte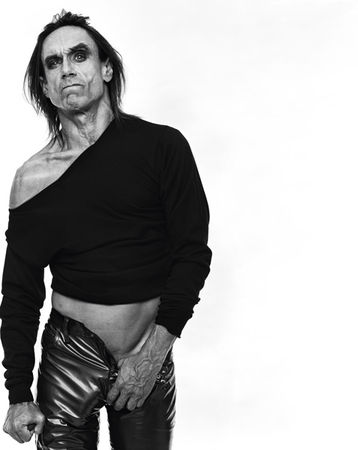 Iggy Pop, L'Uomo Vogue, 1997 © Michel Comte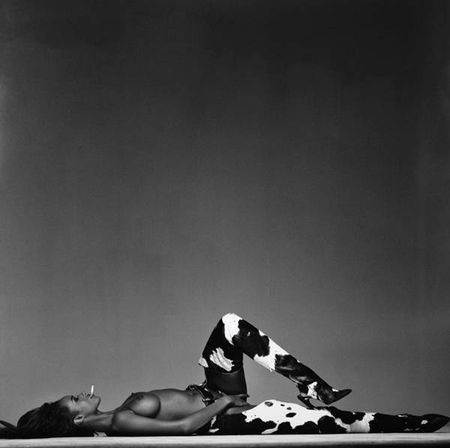 Iman, Harper's Bazaar américain, 1992 © Michel Comte
"Beauty & the Beast", L'Uomo Vogue, 1996 © Michel Comte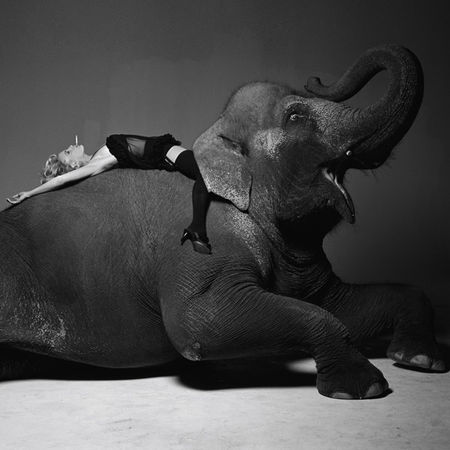 Darryl Hannah, L'Uomo Vogue, 1996 © Michel Comte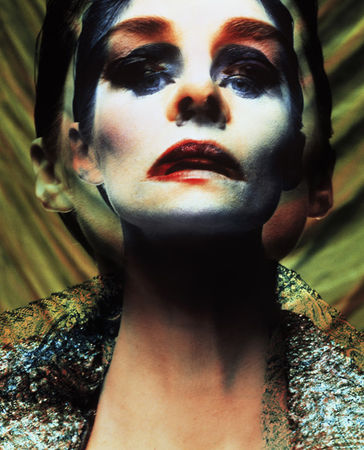 Charlotte Rampling, Vogue italien, 1992 © Michel Comte
Penelope Cruz, Première Magazine, 2001© Michel Comte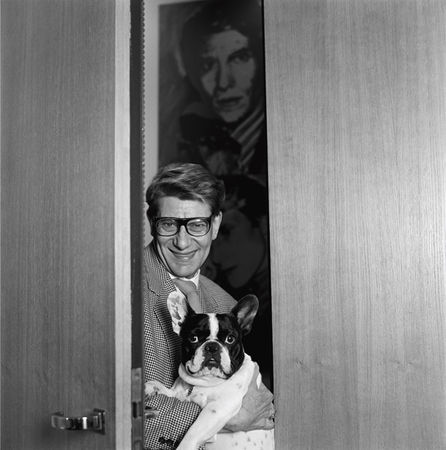 Yves Saint Laurent, W Magazine, 1992 © Michel Comte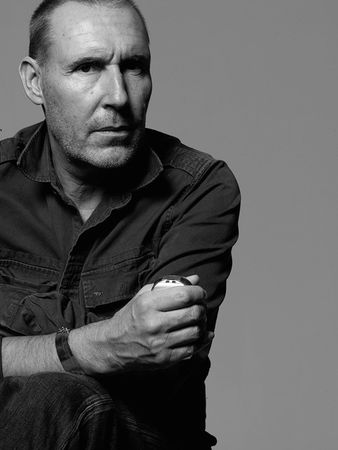 Portrait de Michel Comte © Michel Comte