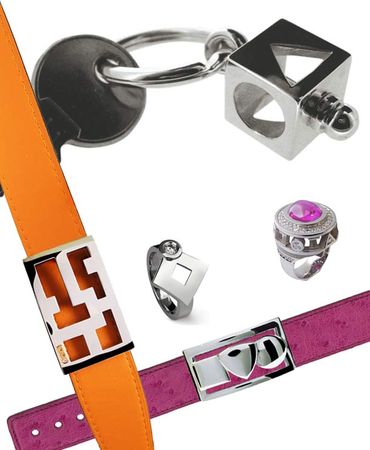 Stylos, boutons, boucles de ceintures et motifs de bracelet interchangeables :
Tous ces objets sont comme un clin d'oeil aux lignes de bijoux foisonnantes de Philippe Tournaire, d'Alchimie à Métropolis jusqu'aux opulentes "Villas de rêve". De parfaite facture, chics ou glamour, presque toujours accessibles, ces pièces sont irrésistibles...
All these pieces are all subtle references to Philippe Tournaire's many jewellery lines, from Alchimie and Metropolis to the opulent "Dream Houses". Perfect craftsmanship, chic or glamorous, almost always accessible, these pieces are truly irresistible…
Créateur-joaillier curieux du monde et passionné, Philippe Tournaire relie l'univers des pierres et des métaux précieux avec l'histoire de l'art et des sciences.
Depuis plus de 35 ans, il établit ses règles d'harmonie. Il fait partie de ceux dont le travail est de chercher, d'avancer, de créer, d'inventer de nouveaux bijoux en s'adaptant aux êtres et aux éléments.
Inquisitive and passionate, jeweller-designer Philippe Tournaire brings together the world of precious stones and metals and the history of art and science. For over 35 years, he has been designing his idea of harmony...
Exposition du 16 octobre au 31 décembre 2009. http://www.elsa-vanier.fr/