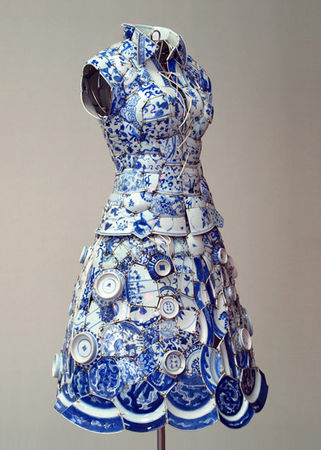 Li Xiaofeng, Memory of Beijing suitdress, Material Blue and White porcelain from Ming dynasty Sewed by Silver Thread, 2007, 110x90x35cm
Like all other chinese artists, Li Xiaofeng took a long and striving road of study and artistic practive. After graduating from Hubei Huanggang Normal College in last century, he came all the way to pursue further studies in Central Academy of Fine Arts and completed graduate courses in 2002. Then, Just like all the others perisistently going in for art, Li chose to stay in Beijing, over the away - flying years.
However, Li Xiaofeng also spent as much the same time completely bresking away from the tie of academic art that he once diligently sought for, and cautiously keeping some certain distance from all the current trends of arts, which has been proved to be an entirely necessary and wise decision as an artist. It surely requires courage and preparation of cost for the tenacity. It seemed that Li Xiaofeng stayed a little bit marginalized, whick yet was able to be pregnant with regenerative force all the time. (www.redgategallery.com)
Li Xiaofeng, Colourful Time No. 2, Qing Period Shards, 2007, 142 x 80 x 70 cm
Li Xiaofeng, Classical, Song Period Shards, 2008, 162 x 55 x 25 cm
Li Xiaofeng, Dream of the Yong Le, material porcelain fragments from the Ming and Qing dynasties, 2006-2008, 81x75x35cm
Li Xiaofeng, Untitled, 2006-2008, Porcelain fragments from the Ming and Qing dynasties, 173.2 x 100.3 x 41.9 cm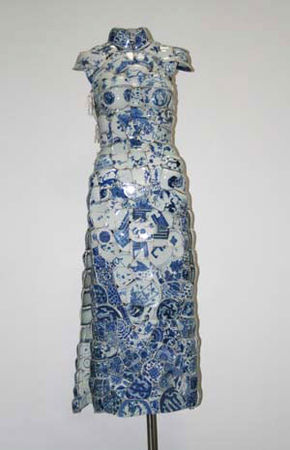 Li Xiaofeng, "Beijing Memory No. 3"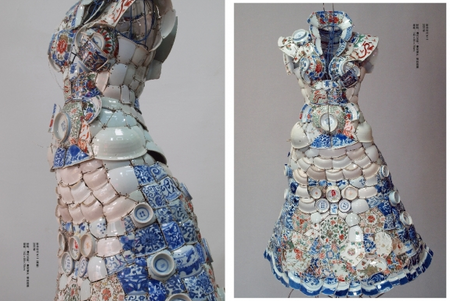 Li Xiaofeng, Age if Magnificence N°2, Five Color Porcelain Fragments from Qing Dynasty, Blue and White porcelain, fragments from the Ming and Qing dynasties, 2007, 142x80x70cm.
Li Xiaofeng, Mao jacket