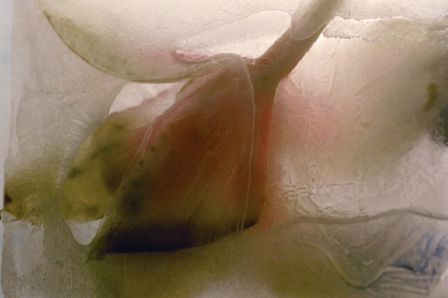 Xiao Hui Wang, Ice Flower series, 2009, C-print, 100 x 150 cm. Courtesy of Elisabeth de Brabant Art Center
Shanghai, China - Xiao Hui Wang is a photo artist who works in various mediums, including sculpture, video, and photography. As an author, she is known for her acclaimed autobiography 'My Visual Diary'. Her works have been exhibited in museums and galleries worldwide and are collected by private and public institutions alike. Xiao Hui Wang's photographic works are at once intimate, sensorial, and complex. The artist, who herself endured a radical life-changing accident, brings to her works the essence of the soul, life and death, and the definition of the feminine. She uses her own life-changing experiences to feed a continuing process of paradox, of social perception, inner and outer beauty. Her life and work are a journey which have merited her to be considered by many the Frida Kahlo of China.
The artist's central focus concerns the female being and the feminine essential. The viewer becomes witness to so much more than what is perceived at first glance. In this exhibition, Xiao Hui Wang's sensibility is demonstrated through a discourse on eroticism and its perception. Her dialogue asks us to consider what we assume and what is not obvious.
Perception is paramount in the dialogue created by Xiao Hui Wang in the "Erotic Flowers" series. These images at first alarm and provoke. They are not what they seem. Distortion plays in the eye of the viewer. These are flowers, not human bodies.
The discussion again returns to intimacy and erotic sensual detail. Her enigmatic works beg a series of questions.
Is this a taboo?
What is perception at first glance?
What is shock?
Why is the eye drawn to associate the images with the human form?
Taboos in Chinese history are pervasive and complicated. Chinese society today is redefining its social roles, its moral and cultural rules, and is not completely at ease with how to deal with its own evolving limits. The acceptance of the newer modern roles in society, for men and women, of boundaries that have been clearly defined for many generations, is an interesting subject to witness and explore. Xiao Hui Wang plays with these rules, these limits, outlines and boundaries to recreate a dialogue, a type of testimony to society and the evolution of its inner-most definitions.
Xiao Hui Wang's work provokes the perception of the viewer, creating a challenge, an invitation to observe and to reflect upon the role and impact of limits and conventions within a society.
The beauty perceived in Xiao Hui's 'flowers' is real and naked, distorted but revealing an inner soul, a world beyond our own perceptions of a flower. Intimacy is again enhanced, laid open, sensitized and desensitized. It is pure innocent beauty. Exhibition on view through 17 January, 2010.
XIAO HUI WANG BIO
To date, Xiao Hui Wang has published over 40 books, mostly photo catalogues, with famous publishing houses such as Prestel, Fischer, and Edition Braus. Her autobiographical book "My Visual Diary" has been published over 20 times and has won important Chinese Book Prizes such as the "Shanghai Excellent Book Award" , "National Literature of Female Authors Award" and "Bingxin Award" (National Literature Award).
She has been a professor at Tongji University in Shanghai since 2002. She founded the institute "Xiao Hui Wang Art Workshop" in 2003 Tongji University and the Tongji International Media Art Center (TIMAC) in 2006. Concurrently, she is the art director of "German City" in Shanghai. She is currently responsible, with her team, for the design and conceptualization of the Chinese Theme Pavilion for the 2010 Shanghai World Expo.
Xiao Hui Wang is also active in cultural exchange between Germany and China. Her work as a "Cultural Ambassador" led her to receiving the "German-Sino Friendship Award" from the German Government. She was named as one of the top 50 "Chinese who Impact the Future of the World" by the famous Hong Kong magazine "Phoenix Life". In 2008 she has the "Photographer of the Year Award" in China and the "International Star Artist Award" at the Art Masters in St. Moritz.
ELISABETH DE BRABANT ART CENTER. No. 299 Fuxing West Road, Building 3, near Huashan Road 复兴西路299弄3号楼 (靠近华山路) +86 21 6466 7428 - www.elisabethdebrabant.com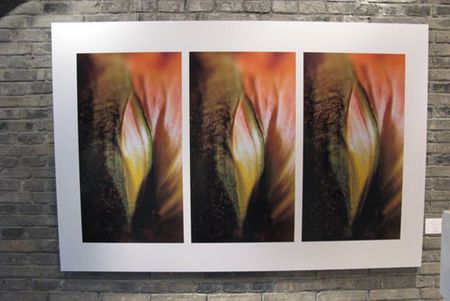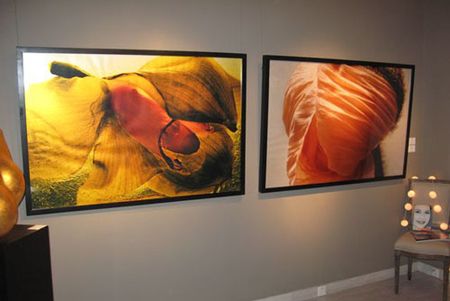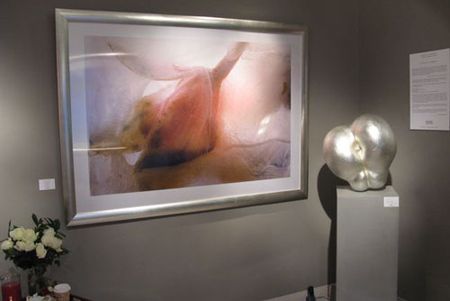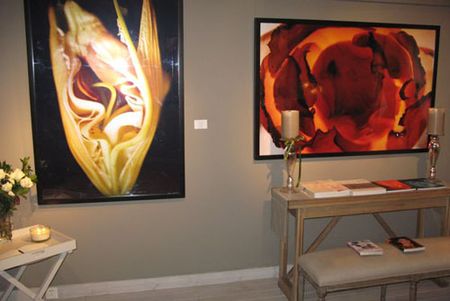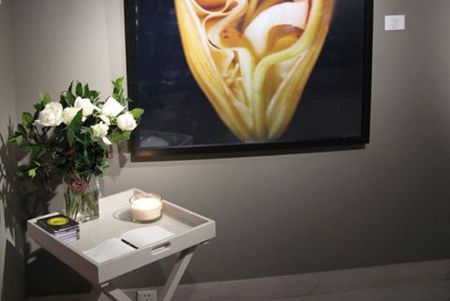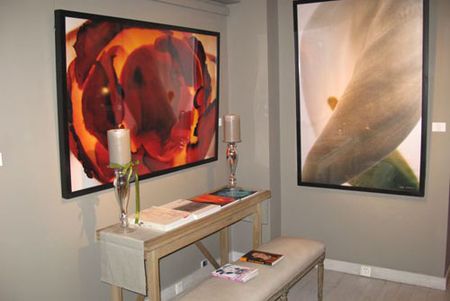 Copyright elisabethdebrabant.com december 2009