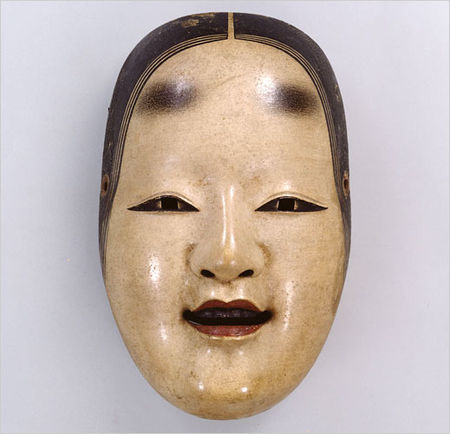 A mask for Noh theater. Photo: Tokyo National Museum
This exhibition will be held as the largest event of "Japan Year 2009 in Milan". Through works from the Azuchi-Momoyama to Edo period, it highlights differences between Kyoto and Edo culture by exploring developments in Japanese art in the spheres of the warrior class, courtiers and townspeople alike.
A total of 214 objects will be on view, such as Rakuchu-rakugai Byobu (Scenes In and Around Kyoto), armors, swords, paintings, works related to literature, calligraphy.
'Japan: Power and Splendor 1568-1868'. Palazzo Reale, Milan. Through March 8.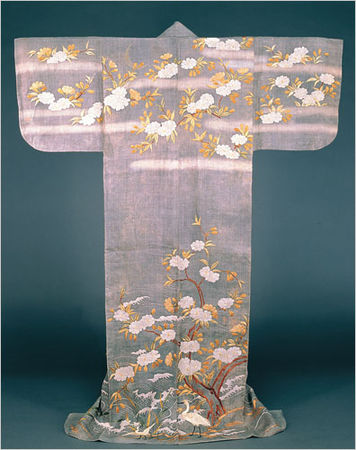 A 19th-century summer kimono with a night scene and cherry blossom motifs. Photo: Kyoto National Museum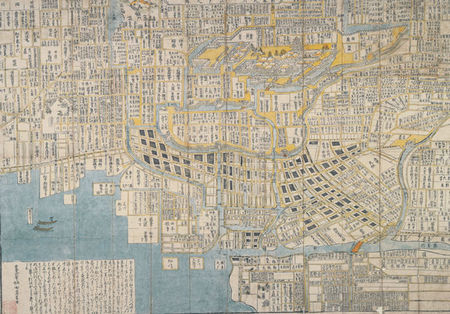 The Tokugawa shogun. Photo: Osaka Municipal Museum of Art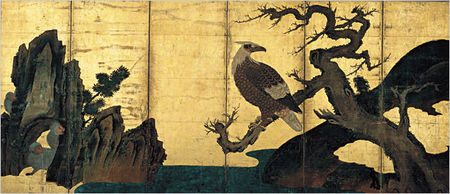 "Eagle and Pines," from the first half of the 17th century. Photo: Private collection
A 19th century ceramic bowl by Nin'ami Dohachi from Kyoto. Photo: Kyoto National Museum
"Beauty in the Snow" by Toensai Kanshi. Photo: Private Collection