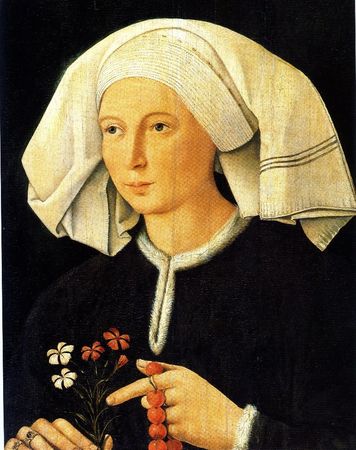 Maître anonyme Portrait de femme ca. 1480 © Museo Thyssen-Bornemisza Madrid
Au 15e siècle, les Primitifs Flamands sont à l'origine d'une véritable révolution artistique en Europe centrale. Des peintres de talent comme Jan van Eyck, avec son génie pour le détail, révolutionnent la peinture avec leurs nouvelles techniques. Leur influence s'étend très rapidement et ils vont inspirer quantité de peintres, notamment Albrecht Dürer, peintre, dessinateur et graveur.
Van Eyck et Dürer sont des maîtres absolus de la période 1420-1530. Une exposition réunit pour la première fois leurs œuvres et celles de leurs contemporains. La peinture et d'autres disciplines artistiques témoignent de l'interaction entre Primitifs Flamands et artistes d'Europe centrale. L'exposition rassemble des pièces maîtresses provenant de grandes collections d'Europe et des Etats-Unis. Ce sera un des événements marquants de l'année 2010.
Avec des œuvres majeures de Jan Baegert, Dieric Bouts, Hans Burgkmair the Elder, Robert Campin, Gerard David, Albrecht Dürer, Jost Haller, Hans Holbein the Elder, Johan Koerbecke, Stephan Lochner, Quentin Massys, Conrat Meit, Hans Memling, Joachim Patinir, Hans Pleydenwurff, Tilmann Riemenschneider, Martin Schongauer, Veit Stoss, Hugo van der Goes, Rogier van der Weyden, Jan van Eyck, Israhel van Meckenem, Michael Wolgemut, ...
Du 29.10.2010 au 30.01.2011. Groeningemuseum, Dijver 12, 8000 Brugge
Ouvert: 09:30 > 18:00
Fermé: lundi | 24.12.2010 à partir de 16:00 | 25.12.2010 | 31.12.2010 à partir de 16:00 | 01.01.2011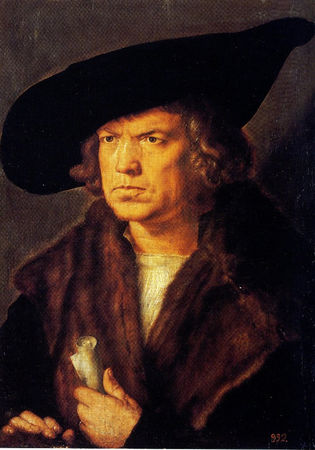 Albrecht Dürer, Portrait of an unindentified man, 1521, Museo Nacional del Prado, Madrid.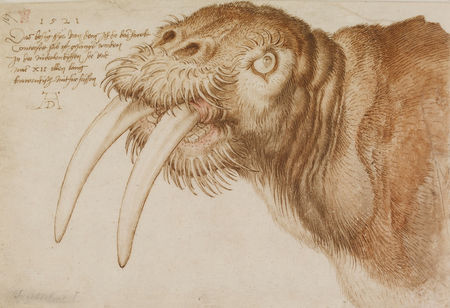 Albrecht Dürer, Tête d'un morse, 1521, dessins, The Britisch Museum, Department of Prints and Drawings, Londres.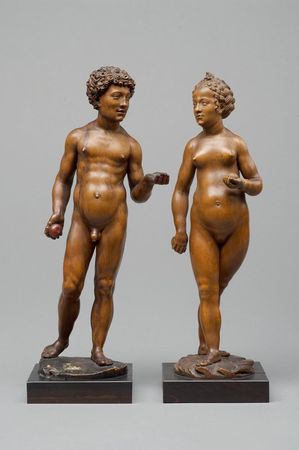 Conrad Meit, Adam et Eve, c.1520, Kunsthistorisches Museum Vienna