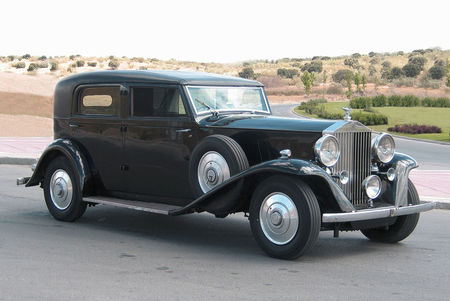 1936 Rolls-Royce Phantom III Five Passenger Limousine. Photo: Bonhams
LONDON.- The first Rolls-Royce Phantom III to be sold to America, which featured in the award-winning 2006 film Pan's Labyrinth, is to be sold at Bonhams traditional end of year sale of Important Motor Cars and Fine Automobilia on 6 December, which this year takes place at Mercedes-Benz World at Brooklands in Surrey.

A total number of 24 Phantom III Rolls-Royces are thought to have been sold to America new, with this car listed to have been delivered first on 2 December 1936. Estimated at £60,000 – 70,000 and in fantastic condition, the car was used alongside a Bentley in a car chase in the film Pan's Labyrinth, which was directed by Guillermo del Toro. It has been owned by a prominent connoisseur of pre-war luxury cars since this time and kept in Southern Europe.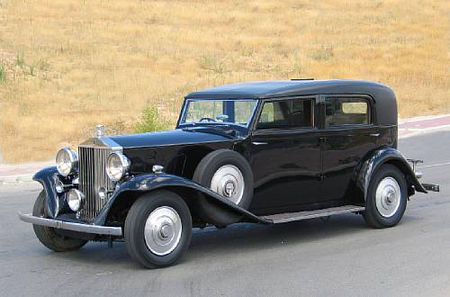 The first Phantom III sold to America, featured in the film Pan's Labyrinth 1936 Rolls-Royce Phantom III Five Passenger Limousine Coachwork by Inskip. Photo: Bonhams
Chassis no. 3 AZ 190 - Estimate: £60,000 - 70,000
Note: Introduced in 1936, the 7,340cc V12-engined Phantom III succeeded the Phantom II, the six-cylinder engine of which was at the end of its development life. The choice of a V12 configuration was a logical one for Rolls-Royce, the company already having considerable experience of manufacturing V12 aero engines. No doubt another consideration was the need to match the multi-cylinder opposition, notably the V16 Cadillac and V12 Hispano-Suiza. The initial power output of 165bhp was subsequently raised to 180bhp, which was sufficient to propel later examples of the Phantom III to 100mph, earlier models being capable of around 90. Its engine configuration aside, the Phantom III represents an important milestone in the history of Rolls-Royce cars, being the first with independent front suspension.

Very few Phantom III Rolls-Royce were sold to America new, the total number being believed to be 24, of which the lion's share were bodied by New York based J.S. Inskip Inc. This car is the first PIII chassis listed to have been sold to America, not surprisingly it was delivered to New York City based client, E.W. Bill. Its delivery date was 2nd December 1936 and the coachwork it wore from new was the stylish 5 person limousine coachwork it still wears to this day. At the time of writing only limited information is known of the car's history, it is listed in John Webb de Campi's Rolls-Royce in America as having been offered for sale in the U.S. in 1952, but after this its history is known.

From its appearance today, the car must have had a cherished life as the rear compartment still retains its complete original interior, whereas so often these are either refurbished in restoration or become beyond serviceable use and are then replaced. Clearly aesthetically very original and complete, the car is reported to drive well and importantly is stated as running cool, and so not suffering from the cooling problems often associated with this model.

The car has been in Southern Europe for at least the last five years, and in its prior ownership was used alongside a Bentley in a car chase in the award winning 2006 film Pan's Labyrinth. It has been the property of a prominent connoisseur of pre-war luxury cars since this time.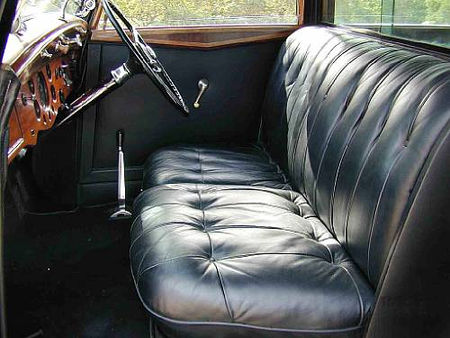 1936 Rolls-Royce Phantom III Five Passenger Limousine. Photo: Bonhams
A 1934 Lagonda M45 Tourer, which has had five owners since new, including the Pink Floyd drummer and prominent collector, Nick Mason, is another sale highlight. Estimated at £110,000 – 140,000, it has been immaculately restored by its current owner.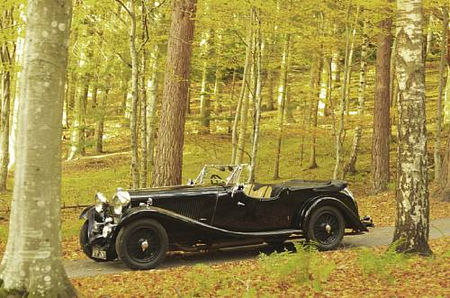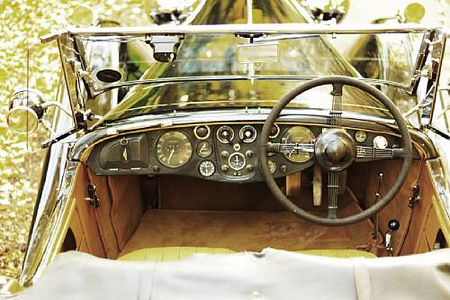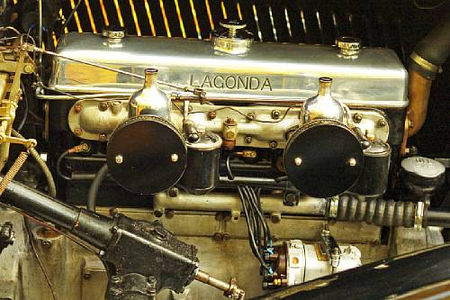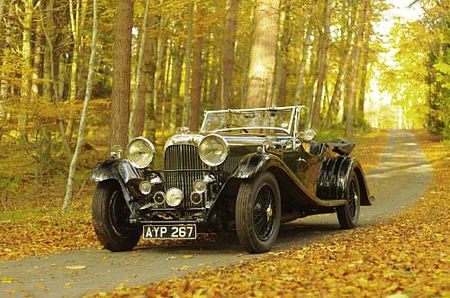 The ex-Bidwell-Topham, Nick Mason 1934 Lagonda M45 Tourer Coachwork by Vanden Plas. Photo: Bonhams
Registration no. AYP 267 - Chassis no. 210875 - Engine no. 22623. Estimate: £110,000 - 140,000

Note: 'Lagonda cars have always upheld a reputation for effortless fast touring and the pride of ownership which fine detail work and distinguished coachbuilding can give. The 4½-Litre model retains these characteristics, but scores considerably over its forebears by its high power-to-weight ratio. The chassis is no bigger than the three litre car, and there is no suggestion of clumsiness, heavy steering or the other drawbacks which often accompany the large engined car.' - Motor Sport, January 1934.
The Lagonda car company was founded in 1906 in Staines, Middlesex by the American Wilbur Gunn (1859-1920) who named it after a river near his home town of Springfield, Ohio. Gunn had started out building motorcycles in the garden of his house in Staines with some success, including winning the 1905 London to Edinburgh Trial. In 1907 he launched his first car and in 1910 won the Moscow to St Petersburg Trial driving a 16/18hp model. Having established its reputation, Lagonda concentrated mainly on the production of light cars before reverting to sporting and luxury models in the mid-1920s with the introduction of the 14/60. This four-cylinder, 2.0-litre model was joined in 1929 by the first of Lagonda's own sixes - the 3-Litre - but by the mid-1930s the Meadows-engined cars were seen as the way forward. Introduced at the 1933 Olympia Show and based on the preceding ZM 3-Litre model, the M45 deployed Meadows' 4½-litre, twin-plug six to good effect, saloons being capable of reaching 90mph and tourers 'the ton' under favourable conditions.
'A short run on one of the first of the 4½-Litre Lagonda models, with an open four-seater body, left a vivid impression not only of brilliant acceleration and sheer performance, but of a car delightfully silent and easy running in a way that can be achieved to the fullest extent only by a big-engined machine working well inside its limits,' reported The Autocar in 1933. As the foregoing contemporary quote clearly demonstrates, these exceptionally handsome big-engined Lagondas created a considerable impression when new, and here we offer a fine example of this elegant and very British post-Vintage thoroughbred.
Chassis number '210875' comes with a copy of Vanden Plas's invoice to Messrs Duff Morgan & Co Ltd of Old Inn Garage, London SW3 for the construction of its aluminium panelled four-seater sports coachwork. Purchased by the current vendor at Brooks' Earls Court Sale in October 1991 (Lot 74), the car is believed to have had only five owners from new, including the well-known Topham family of Aintree racecourse fame and prominent collector Nick Mason. A lady friend of the original owner - a Mr Ralph Calvert - recognised 'AYP 267' in a feature piece in 'The Times' newspaper that year and recalled how he had bought 10,000 shares upon the launch of a new national newspaper, sold them within a week as they had gained a shilling each in value, and promptly invested the profit in ordering this Lagonda. She also supplied the preceding owner with some charming contemporary photographs of the car, together with the Vanden Plas specification sheets relating to it. In correspondence on file she remembers being taken to all the best restaurants in the car during the 1930s, the heyday of this splendid and extremely evocative gentleman's touring car.
'AYP 267' has been much improved since acquisition by the current vendor; the engine, gearbox, steering, etc being completely rebuilt with all new bearings and other parts by Classic Restorations (Scotland) Ltd of Alyth, Perthshire between mid-1998 and early 2000 (invoices available). By then the vendor had moved to France, where the car was stored until he returned to Scotland in 2006, since when it has been MoT'd annually. Only some 1,000-or-so miles have been covered since restoration, while recent work has included overhauling the BTH magneto and fitting new tyres.
Having enjoyed the Lagonda for the past 20 years, the vendor is returning to France permanently and feels that the time has come to pass it on to a fortunate new owner. He describes it as mechanically rebuilt and in wonderful original condition thanks to good care, minimal use and the rust-free aluminium body. This exceptionally attractive post-Vintage thoroughbred is offered with current road fund licence, MoT to August 2011, Swansea V5C document, the aforementioned correspondence and full history including the original purchase invoice.
Meanwhile a Mercedes-Benz 600, once owned by the 'King of Rock and Roll', Elvis Presley, has attracted a pre-sale estimate of £150,000 – 200,000.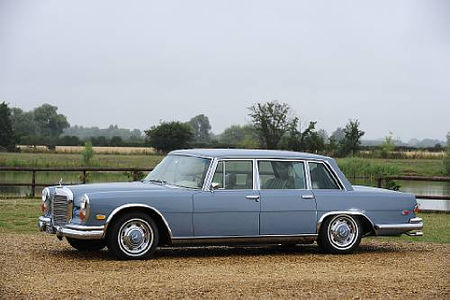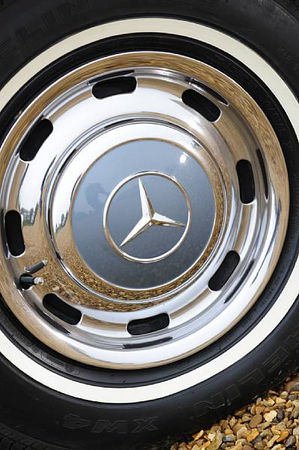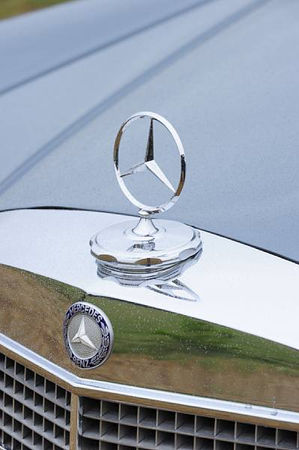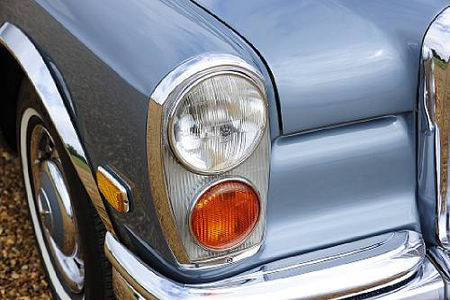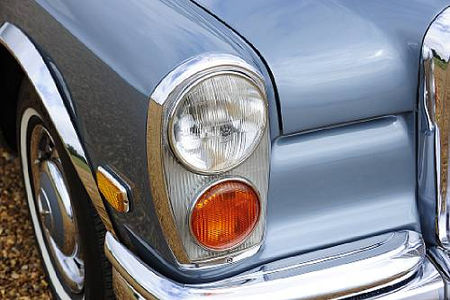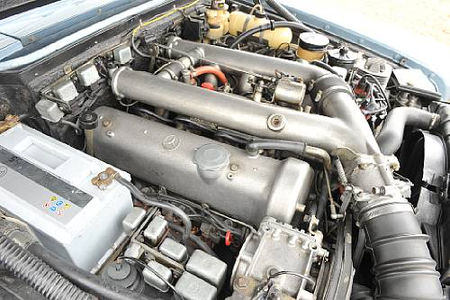 The ex-Elvis Presley 1970 Mercedes-Benz 600 Saloon Limousine. Photo: Bonhams
Registration no. 10001212001469 - Chassis no. 10098012001547. Estimate: £150,000 - 200,000

Note: 'In an age when flaunting your wealth wasn't a crime, the 600 was the automotive equivalent of Monaco. It's a masterpiece of engineering, a quantum leap over its opposition, and redefines the word opulence.' - Classic & Sportscar magazine.
By the commencement of the 1960s, Mercedes-Benz's ever-expanding model range was lacking in only one department: a super prestige saloon to rival the Grosser Mercedes of the past. This gap was filled in September 1963 with the appearance at the Frankfurt International Motor Show of the all-new 600. Representing state-of-the-art automotive engineering in just about every department, the supremely well-equipped newcomer featured an overhead-camshaft, fuel-injected, 6.3-litre V8 engine - Mercedes' first - air suspension with variable ride control, four-speed automatic transmission, all-round disc brakes, power-assisted steering, central locking and separate air conditioning systems for front and rear compartments. Its cosseted occupants enjoyed the advantages conferred by multi-way adjustable seating powered by a sophisticated system of hydraulics that also operated the windows and assisted in opening/closing the doors and boot lid.
The most popular version was the 3,200mm (10' 6") wheelbase saloon that could seat up to six passengers, while the long-wheelbase Pullman limousine - a veritable leviathan exceeding 20' in length and beloved of Heads of State, not to mention a succession of Popes - could accommodate up to eight. Despite its not inconsiderable weight, the 600 was endowed with highly respectable performance, reaching 60mph in a little under 10 seconds and exceeding 125mph flat out.
One of 2,190 saloon limousines built on the shorter wheelbase between 1963 and 1981, this example of Mercedes-Benz's luxury flagship was delivered new in the USA and is understood to be one of two obtained by Elvis Presley within a few months of each other: one being kept in California and the other in Memphis, Tennessee. The bill of sale for this particular car shows that it was delivered new to Mercedes-Benz dealer Robertson Motors in Memphis, Tennessee while the accompanying automobile registration card records it as registered to Elvis Aaron Presley, 1174 Hillcrest Road (later 144 Monovale Drive), Beverley Hills, California on the registration plate '650 CNT', which is in the history file.
At the time he took delivery of the Mercedes-Benz, Elvis was in the process of rebuilding his career, for some years in the doldrums, a process that had commenced with his 'Comeback Special' television show of December 1968. NBC's highest-rated show of the season, it was an outstanding success and the singer followed it up with the critically acclaimed album, 'From Elvis in Memphis', released in the summer of 1969. Keen to resume live performing, he commenced a series of engagements at the newly opened International Hotel in Las Vegas that same year, which continued until his tragic death in August 1977.
Following Elvis' death, the 600 went back to Robertson Motors, who requested a letter from Mercedes-Benz of North America confirming the previous ownership. Contained within the history file, this document states: 'Your Grand Mercedes 600 was originally leased by Elvis Presley from his dealer Robertson Motors, Memphis, Tennessee.' The police tracking device and radio were removed, the receipt for this work being on file.
Also contained within the file is a workshop manual; spare parts books; original owners manual; maintenance booklet, unstamped and in original condition; an original advertising brochure for the 600 SWB; two registration plates: '650 CNT' and '1 ELVIS'; and other documentation concerning the car. The photograph of Elvis getting into the car, reproduced here in the catalogue, is in the file also.
The current vendor bought the Mercedes-Benz from Robertson Motors and imported it into the UK in 2005, since when it has been looked after by Bob Empson, of Cambridge. After purchase the car received a bare metal re-spray by Peterborough Painters, the bumpers being re-chromed and the wheels repainted at around the same time. The interior has been well looked after and remains original. In addition to the aforementioned documentation the car comes with USA and UK maintenance bills, two expired MoT certificates, Swansea V5C registration document and MoT to August 2011.
Cars once owned by Elvis Presley are rarely offered for sale on the open market and thus this imposing Mercedes-Benz 600 represents a wonderful opportunity to acquire an iconic automobile associated with one of the 20th Century's most popular recording artists.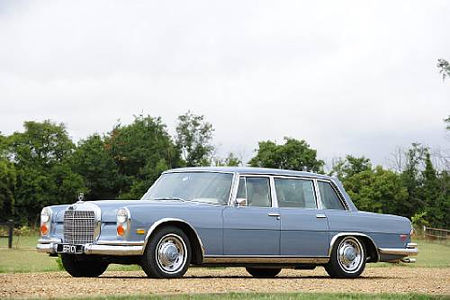 The ex-Elvis Presley 1970 Mercedes-Benz 600 Saloon Limousine. Photo: Bonhams
Another car with remarkable provenance is a 1964 Maserati 3500GTI Coupé, which belonged to the renowned Maserati specialist, the late Bill McGrath. Discovered in 1973 in a builder's yard and purchased for £500, the car has attracted a pre-sale estimate of £65,000 – 75,000. It was during the restoration process that McGrath realised how little was known about Maseratis and how few parts were available. Having nursed the car back to health, he started to gain a reputation as a superb restorer and in 1977 became a full-time specialist in the marque.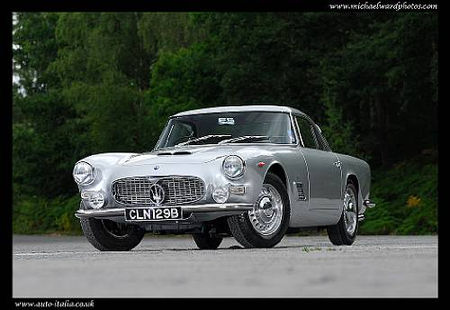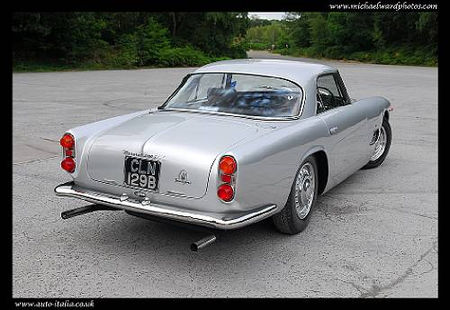 Formerly the property of the late Bill McGrath, 1964 Maserati 3500GTI Coupé Coachwork by Touring, of Milan. Photo: Bonhams
Registration no. CLN 129B. Chassis no. AM101.2850. Engine no. AM101.2850. Estimate: £65,000 - 75,000

Note: By the end of the 1950s Maserati was facing a bleak future. Its parent company's financial difficulties forced a withdrawal from racing, and Maserati's survival strategy henceforth centred on establishing the company as a producer of road cars. The Modena marque's new era began in 1957 with the launch of the Touring-bodied 3500GT, its first road car built in significant numbers. A luxury 2+2, the 3500GT drew on Maserati's competition experience, employing a tubular chassis frame and an engine derived from the 350S sportscar unit. Suspension was independent at the front by wishbones and coil springs, while at the back there was a conventional live axle/semi-elliptic arrangement. The twin-overhead-camshaft, six-cylinder engine developed around 220bhp initially, later examples producing 235bhp on Lucas mechanical fuel injection. Built initially with drum brakes and a four-speed gearbox, the 3500GT was gradually improved, gaining five speeds, front disc brakes and, finally, all-disc braking.
The example offered here represents the pinnacle of the model's development, featuring the five-speed ZF gearbox, disc brakes all round, twin-plug ignition, air conditioning and Lucas mechanical fuel injection, hence the name change to '3500GTI', the first time the now common 'GTI' appellation had ever been used. Chassis number '2850' is one of the last 3500GTIs built and one of only around 100 right-hand drive cars from a total production of a round 2,000. It is of particular significance to UK Maserati enthusiasts, having been owned for the last 37 years by Bill McGrath.
A non-runner when Bill McGrath's wife discovered it in a builder's yard in 1973, '2850' was purchased for £500 and Bill then set about restoring it. During this process he realised that there was very little known about these Maseratis and very few parts available. Having nursed the car back to health, Bill started to gain a reputation within the nascent Maserati Club as someone who could make these cars work properly. In 1977 he gave up his job running an 'everyday' garage and became a full time Maserati specialist.
The 3500GTI was used as daily transport by Bill and his wife - taking the children to school, carrying hay bales for their horses - but as Bill became busier with other Maseratis so his time to look after his own car diminished and in 1986 it was taken off the road. Bill's company grew, restoring many significant Maseratis over the years as well as supporting owners with servicing and parts. Bill promised himself that one day he would restore his own car again but it was only when he finally retired in 2004 that it actually happened. Together with the team that now runs 'Bill McGrath Maserati', Bill restored his car and was able to use it once again, though only some 1,000-or-so miles have been covered since the engine was rebuilt seven years ago. Sadly, Bill McGrath died in December 2009.
Sold here on behalf of his family, this 3500GTI was the first and the last Maserati restored by Bill McGrath, a name that will be forever linked with the great Italian marque. '2850' is offered with MoT to November 2011 and Swansea V5 registration document. Additional dashboard gauges for fuel pressure and vacuum are the only notified deviations from factory specification, while slow synchromesh into 4th gear is understood to be the only fault.
Formerly the property of the late Bill McGrath, 1964 Maserati 3500GTI Coupé Coachwork by Touring, of Milan. Photo: Bonhams
Sale highlights also include a 2000 Ferrari 550 GTZ (price on application); a 1964 AC Cobra (estimate £250,000 – 300,000); a 1955 Mercedes 300 Gullwing (estimate £350,000 – 400,000); a 1937 SS100 Jaguar 2 ½ Litre Roadster (estimate £210,000 – 230,000); and a 1967 Aston Martin DB6 MK1 Volante Convertible (estimate £200,000 – 300,000).