MILAN.- Many International private collectors have participated to the Sotheby's Contemporary Art Evening Sale in Milan.

I'm pleased to highlight – comments Stefano Moreni, Head of the department – the 1954 Natura Morta by Giorgio Morandi sold to an Asian private collector at more than 670.000 euro.
Moreover, I would like to mention the brilliant results fetched by Afro, Tancredi and the 1959 Vedova (lot 34 sold at 168.750 euro) to important European private collectors.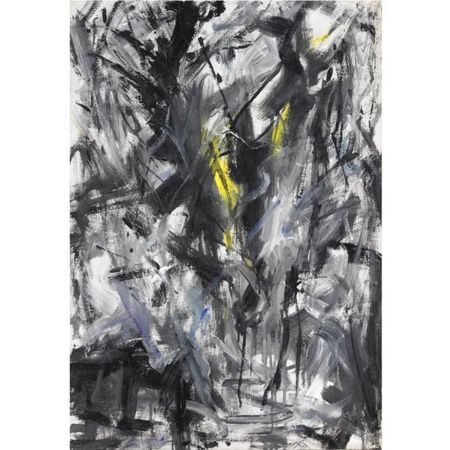 Emilio Vedova (1919 - 2006), Immagine del tempo, olio su tela, 100 x 70cm. Sold for 168,750 EUR. Photo: Sotheby's
All the works by Burri of this Milanese selection were sold, from the 1960 Cretto bianco to the small 1957 Combustione on paper (114.750 euro).
The Evening session of the sale showed a fine selection of works by European artists which, in fact, achieved very good prices, such as, the 1958 Hartung and Dans les murs by Riopelle both sold at the same price of 156.750; also the 1956 works on paper by Fautrier fetched more than 100.000 euro.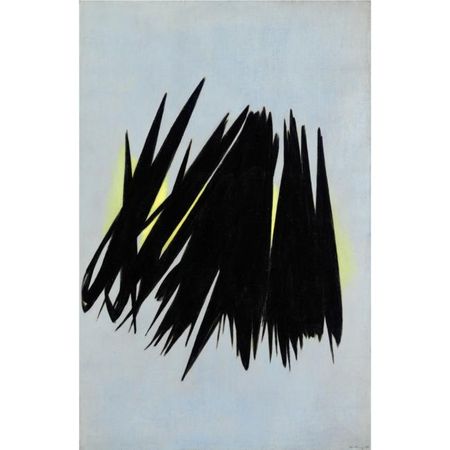 Hans Hartung (1904 - 1989, T 1958 16, olio su tela applicata su tela, 92 x 60 cm. Sold for 156,750 EUR. Photo: Sotheby's
Jean Paul Riopelle (1923 - 2002), Dans les murs, olio su tela, 45,7 x 54,5 cm. Sold for 156,750 EUR. Photo: Sotheby'sPhoto: Sotheby's

Two were the Futurist lots in this first part of the auction: 1918 tempera on paper by Balla sold for 216.750 euro and the 1916 board by Baldessari sold for 72.750 euro.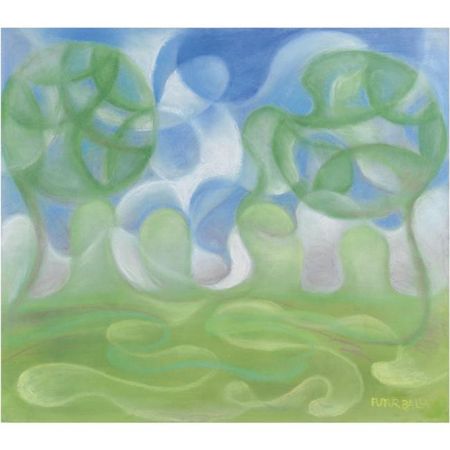 Giacomo Balla (1871 - 1958), Paesaggio-Espansione di primavera,, pastelli e tempera su carta, 46 x 52 cm Sold for 216,750 EUR. Photo: Sotheby's
Among the Italian artists, out of the two paintings by Renato Guttuso, coming from the well known Collezione Pellin, we should mention Colosseo sold at 84.750 euro.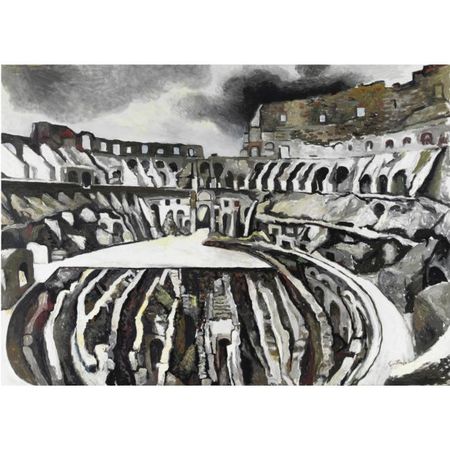 Renato Guttuso (1912-1987), Colosseo, 1972, olio su tela, 105 x 145 cm. Sold for 84,750 EUR. Photo: Sotheby's
Finally, the remarkable 1982 oil on canvas by Chia, coming from a New York private collection, has doubled its estimate, fetching more than 120.000 euro.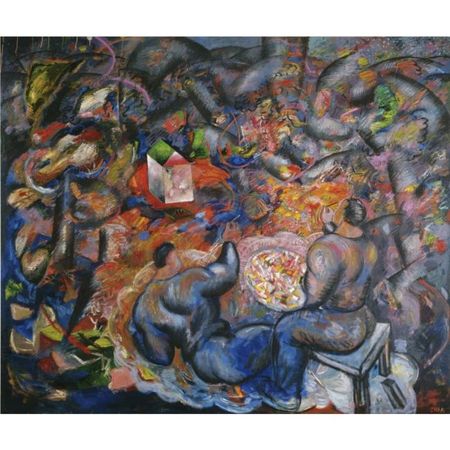 Sandro Chia (N. 1946), Due pittori, 1982, olio su tela, 289 x 343 cm. Sold for 120,750 EUR. Photo: Sotheby's
Alberto Burri (1915 - 1995), Combustione , 1957, carta, acrilico, vinavil e combustione su carta, 38,3 x 31 cm. Sold for 114,750 EUR. Photo: Sotheby's
Giorgio Morandi (1890 - 1964), Natura morta, 1954, olio su tela, 30 x 46 cm . Sold for 672,750 EUR. Photo: Sotheby's