28 décembre 2010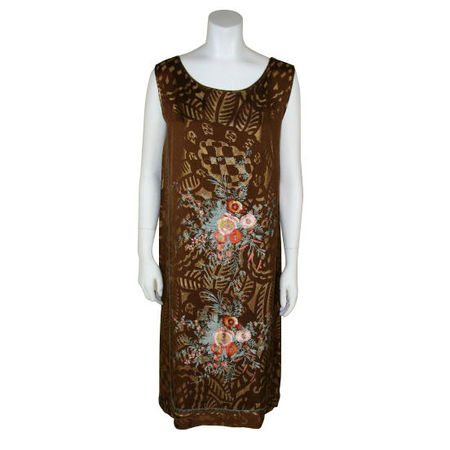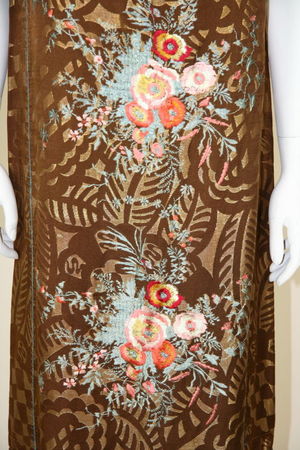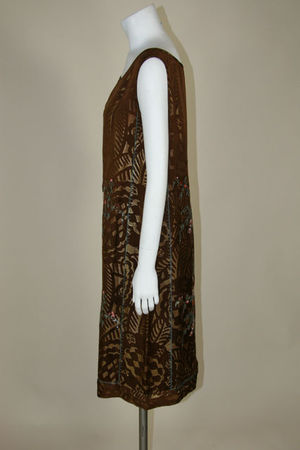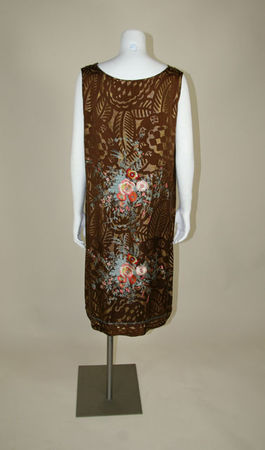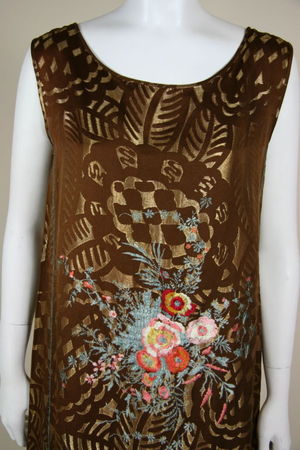 Babani Brown Lamé Embroidered Tunic, circa 1925, France. photo The Way We Wore
Measurements: Bust - 40"; Waist - 42"; Hips - 45"; Around Hem - 46"; Length - C.F. to Hem - 38.5"; Shoulder to hem - 43" - Sold
Madame Babani maintained a prominent Paris shop in the 1920's. Her garments have been compared to Fortuny but BABANI utilized brighter embroidered fabrics and favored the Japanese influence. This piece is a great examples of Art Deco and Japonism, circa 1925. This extraordinary hand embroidered Babani dress is fashioned of brown and gold deco lame with a Japanese inspired hand-embroidered multi-colored silk bouquets. Decorative hand stitching around the sides and hem.

A dress very similar to this was exhibited in 1993 in "The Shapes of Fashion Exhibition" sponsored by The Fashion Foundation of Japan.

We thank the fashionspot.com for some of this information.
The Way We Wore, 334 S. La Brea Ave. Los Angeles CA, 90036 - Phone: 323 937 0878 - E-Mail: thewaywewore@sbcglobal.net
Commentaires sur Babani Brown Lamé Embroidered Tunic, circa 1925, France.