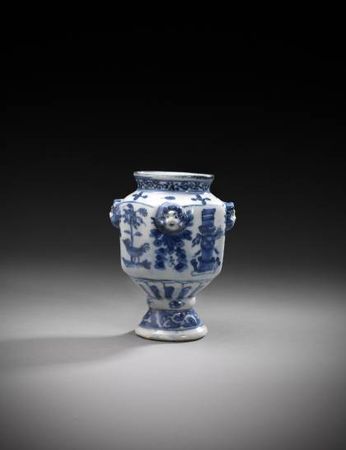 Jorge Welsh, Oriental Porcelain & Works of Art will participate in the 24th annual TEFAF Maastricht Fair, in Maastricht, TheNetherlands, the most prestigious art and antiques fair in the world.
Amongst an important collection of objects from Africa, India, China and Japan on display during the Fair, will be two particularly outstanding examples. The first is a blue and white porcelain jar that was commissioned during the Ming dynasty in ca. 1610-1630. This jar is an important historical piece as it represents an early example of Chinese porcelain ordered with Christian symbols. Also on display will be an impressive dinner service known as 'The Cockerels'. This porcelain export service, comprising 59 pieces, was made in ca. 1765-1770 during the reign of the Qianlong Emperor (1736-1795) in the Qing dynasty.
Jorge Welsh Oriental Porcelain & Works of Art. TEFAF Antiques / Stand 210.
Jorge Welsh, 116 Kensington Church Street, London W8 4BH, United Kingdom. T +44 20 72 29 21 40 - F +44 20 77 92 35 35 - uk@jorgewelsh.com

Jorge Welsh, Rua da Misericórdia, 41-47, 1200-270 Lisbon, Portugal. T +351 21 395 33 75 - F +351 21 393 07 03 - pt@jorgewelsh.com