12 avril 2011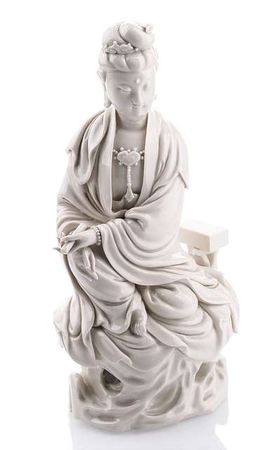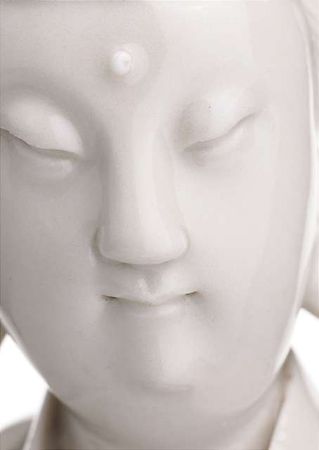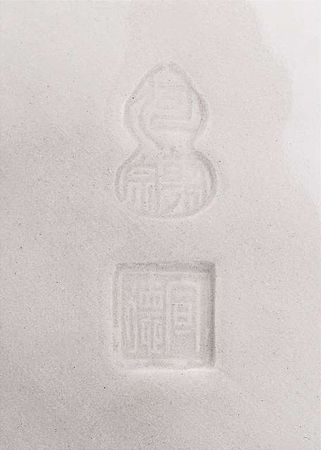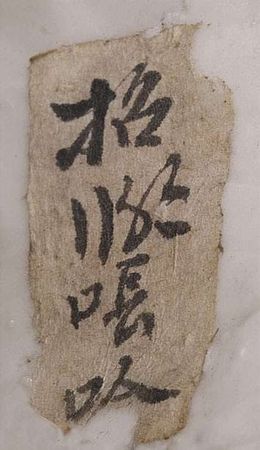 A fine 'Blanc de Chine' model of Guanyin seated on a rock with a book, China, impressed mark He Chaozong and Xuande, 17th ct. photo Nagel Auktionen
H. 30,6 cm. Estimate 15000 / 20000 €
Note He Chaozong was a celebrated early 17th century Chinese potter. He Chaozong fashioned mainly Buddhist white porcelain statuary.
Nagel Auktionen. Asian Art. May 6th 2011 www.auction.de
Commentaires sur A fine 'Blanc de Chine' model of Guanyin seated on a rock with a book, China, impressed mark He Chaozong and Xuande, 17th ct.