11 juin 2010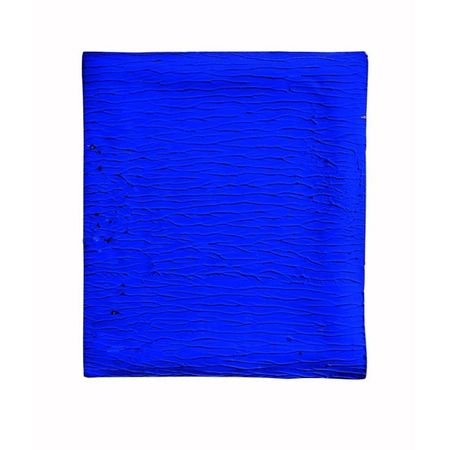 Yves Klein (1928 - 1962) IKB. photo Sotheby's
pigment IKB sec et résine synthétique sur papier, 21 x 17,5 cm; 8 1/4 x 6 7/8 in. Exécuté en 1959. Est. 60,000—80,000 EUR Lot Sold 108,750 EUR
L'authenticité de cette oeuvre a été confirmée par les Archives Klein.
PROVENANCE: Galerie Lambert Monet, Genève
Galleria Il Fauno, Torino
Acquis auprès de celle-ci par le propriétaire actuel
NOTE: dry IKB pigment and synthetic resin on paper. Executed in 1959.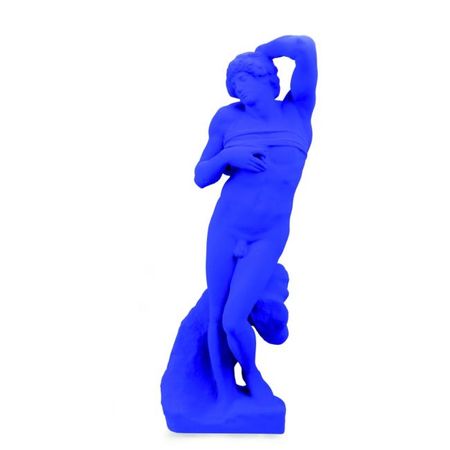 Yves Klein (1928 - 1962), S20 - L'esclave mourant d'après Michel-Ange. photo Sotheby's
pigment bleu IKB et résine sur plâtre, 60 x 18 x 16 cm; 23 5/8 x 7 1/8 x 6 1/4 in., signé R.Klein-Moquay et numéroté 93/300 sur une étiquette apposée sous la base. Conçue en 1962, cette oeuvre a été exécutée en 1992 dans une édition à 300 exemplaires. Est. 25,000—30,000 EUR Lot Sold 63,150 EUR
PROVENANCE: Vente : Pierre Cornette de Saint Cyr, Paris, 22 mars 1998, lot 85 bis
Acquis lors de cette vente par le propriétaire actuel
LITERATURE AND REFERENCES: Jean-Paul Ledeur, Yves Klein – Catalogue Raisonné des éditions et sculptures, Paris, 2000, p.248, illustré en couleur
NOTE: signed R.Klein-Moquay and numbered 93/300 on a label affixed on the base; blue IKB pigment and resin on plaster. Conceived in 1962, this work has been executed in 1992 in an edition of 300 examples.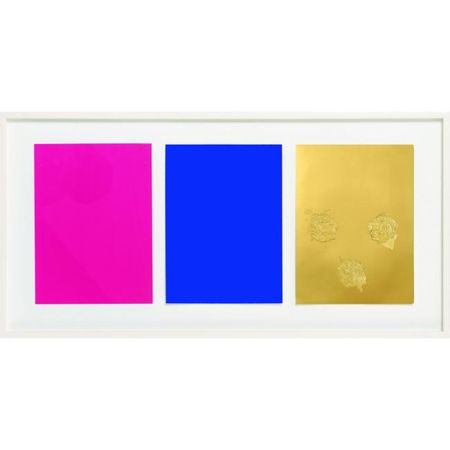 Yves Klein (1928 - 1962), Monochrome und Feuer (Triptych). photo Sotheby's
feuilles d'or sur carton de couleur; deux feuilles de carton de couleur; catalogue de l'exposition, chacune : 31,5 x 23 cm; each : 12 3/8 x 9 in. Exécuté en 1961 lors de l'exposition Monochrome und Feuer au Musée Haus Lange de Krefeld. Est. 10,000—15,000 EUR Lot Sold 24,750 EUR
PROVENANCE: Acquis auprès de l'artiste en 1961.
Provenant de la collection de Paul et Tomma Wember, Krefeld
NOTE: gold leaves on coloured carboard, two coloured cardboard sheets; exhibition catalogue. Executed in 1961 for the exhibition Monochrome und Feuer at Museum Haus Lange in Krefeld.
Sotheby's. Contemporary Art. 03 Jun 10. Paris www.sothebys.com
Commentaires sur Yves Klein (1928 - 1962) IKB, S20 - L'esclave mourant d'après Michel-Ange & Monochrome und Feuer