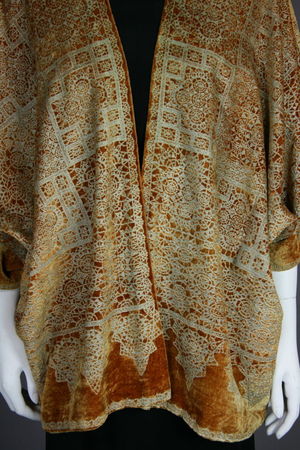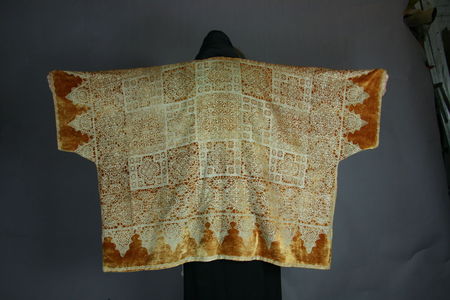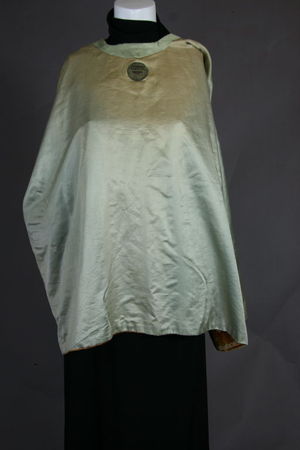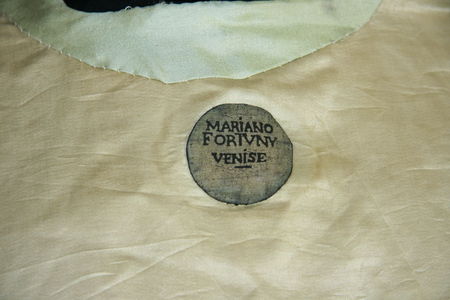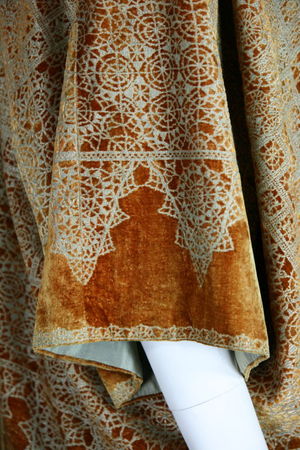 Mariano Fortuny Stencil Velvet Jacket, probably 1920's, Italy. photo The Way We Wore
Gold silk velvet with metallic stencil and silk lining. Label inside.

Measurements: Arm pit to arm pit - 34" flat ; Length Shoulder to hem front - 27.75"; Sleeve to sleeve across top of shoulders - 46.5"; Back length from neck - 26". Condition Excellent. Small area of deterioration at the neck lining that has been buffered with a similar fabric.. Sold.
The Way We Wore, 334 S. La Brea Ave. Los Angeles CA, 90036 - Phone: 323 937 0878 - E-Mail: thewaywewore@sbcglobal.net