06 février 2011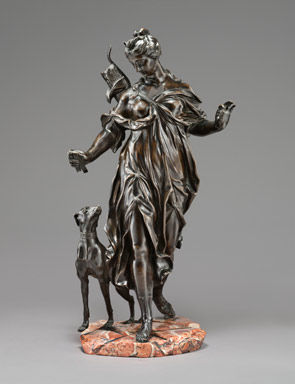 Antonio Montauti, Diana the Huntress, Bronze, 1720-1740.
MINNEAPOLIS, MN.- An important international exhibition, "Beauty and Power: Renaissance and Baroque Bronzes from the Peter Marino Collection" opens at the Minneapolis Institute of Arts (MIA) February 6 and runs through May 15. Additionally, the MIA is presenting "Lost Wax, Found Sculpture," an exhibition that explains the technique of making bronze sculpture according to the historically popular technique of lost-wax casting.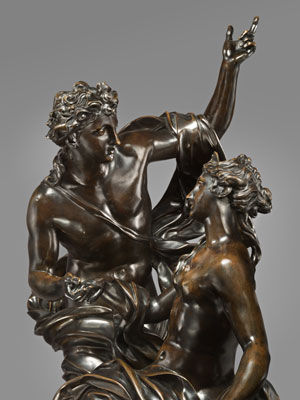 Corneille van Clève (1646-1732), Bacchus and Ariadne (detail). Model, c. 1703-04. Bronze, early 18th century
"Beauty and Power" is selected from Marino's unparalleled private collection of 16th- to 18th- century Italian and French bronzes, and contains many pieces never publicly displayed before the show debuted in early 2010 at the Wallace Collection in London. It comes to the MIA from its only other U.S. venue, the Huntington Library, Art Collections and Botanical Gardens in San Marino, California.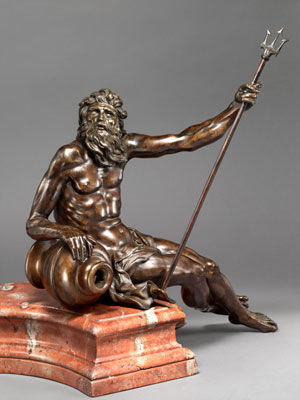 Follower of Hubert Gerhard (c.1540-1620), perhaps Caspar Gras (1585-1674), River God. Southern Germany or Innsbruck, c.1600-30. Bronze
"The MIA is fortunate to be able to show more about thirty bronzes statuettes from Mr. Marino's exemplary collection that spans the golden age of the art form," said Eike Schmidt, the James Ford Bell curator of Decorative Art and Sculpture at the MIA. "For three-and-a-half months we are the beneficiaries of his two-decade quest to assemble one of the strongest compilations of Renaissance and Baroque small bronzes in the nation."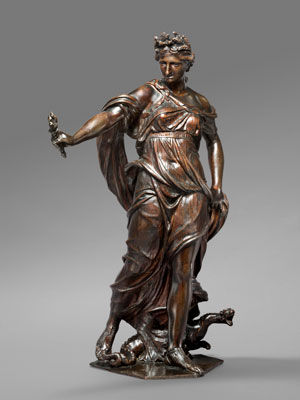 Michel Anguier (1612/14-1686), Ceres. Model, c.1652. Cast, perhaps c.1700. Bronze
Schmidt said "Beauty and Power" coincides with and complements three other important MIA exhibitions from the same time period: "Titian and the Golden Age of Venetian Paintings: Masterpieces from the National Galleries of Scotland," "Venice on Paper," and "The Mourners: Tomb Sculptures form the Court of Burgundy."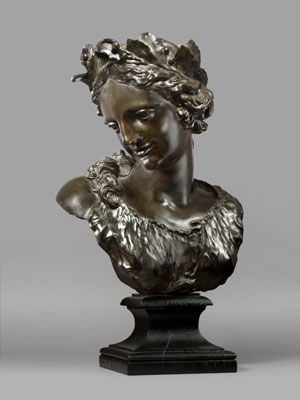 Attributed to Giovanni Battista Foggini (1652-1725), Daphne, Florence, c.1700. Bronze
"Hosting four concurrent exhibitions from the same era gives our visitors a rare and very rich overview of the best art being created in the heart of Renaissance Europe," said Schmidt.

Bronze statuettes became a serious art form in Renaissance Italy when interest in ancient Rome and Roman bronze-casting was revived, often using themes inspired by Greek and Roman mythology. Bronze has always been valued for its surface and molten qualities, which create complex and satisfying sculptural forms full of sensuality and emotion.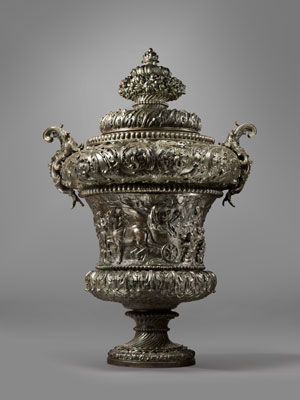 Lorenzo Vaccaro (1655-1706), Vase with the Stories of Marcus Curtius and Lucius Albinius, Italian, perhaps Naples, c. 1670-1700. Bronze
Created on a scale that made them easy to collect and display, these bronzes were in demand, and sculptors across Europe created them to showcase their abilities. Included in the show are such works as the powerfully violent Samson and the Philistine (c. 1550–60), attributed to Baccio Bandinelli; the atypical depiction of an at-peace Diana (c. 1720–40) by Antonio Montauti; and Corneille van Cleve's masterpiece Bacchus and Ariadne (c. 1703–4), showing the romantic encounter between the abandoned goddess and her rescuer. It also includes Florentine sculptor Giovanni Battista Foggini's heroic David and Goliath (c. 1722), Ferdinando Tacca's touching Hercules and Iole (c. 1640–50), and Robert Le Lorrain's symbolically portrayed Andromeda (c. 1695–1700).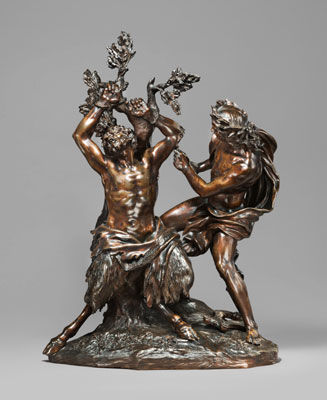 Giovanni Battista Foggini (1652-1725), Apollo and Marsyas, Florence, c.1710-1720. Bronze
Peter Marino
Peter Marino is a leading international architect based in New York City. Andy Warhol and Yves St. Laurent were early clients when he founded his practice in 1978. His recent endeavors include architectural designs in several cities around the world for such fashion industry icons as Chanel, Louis Vuitton and Dior. An avid art collector, Marino also designed the installation for "Art and Industry: Contemporary Porcelain from Sèvres" at the American Craft Museum in 1999 and, in 2010, "Les Lalanne" at Paris's Musée des Arts Décoratifs.
Commentaires sur "Beauty and Power: Renaissance and Baroque Bronzes from the Peter Marino Collection" @ Minneapolis Institute of Arts